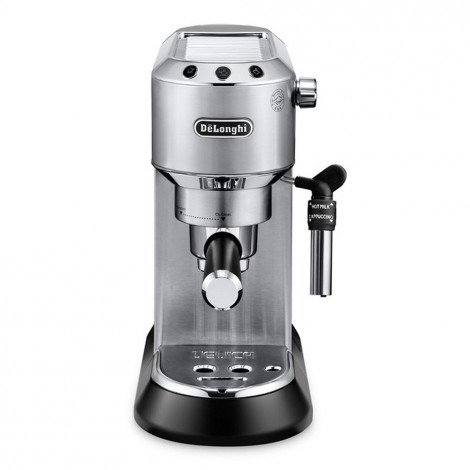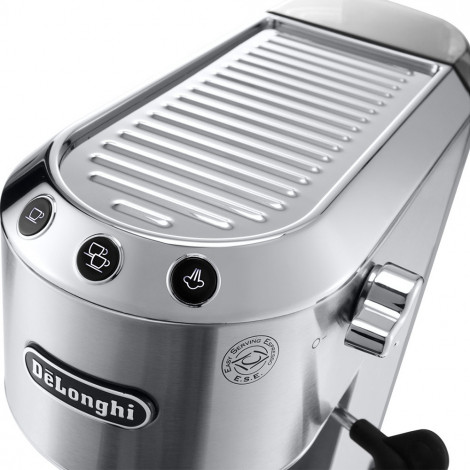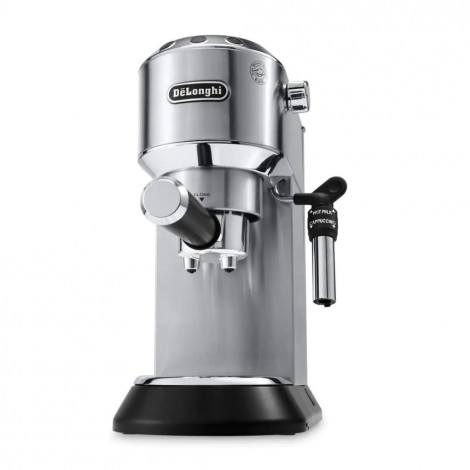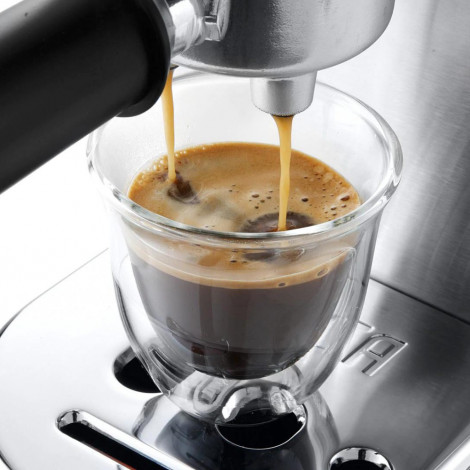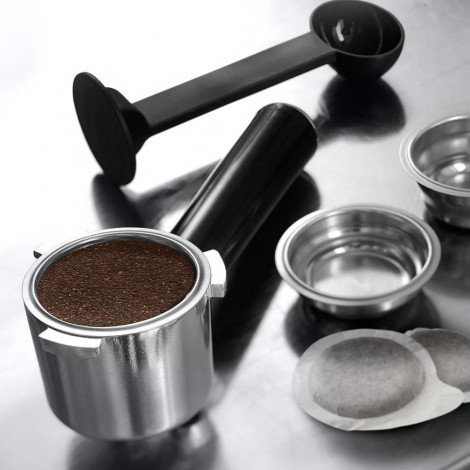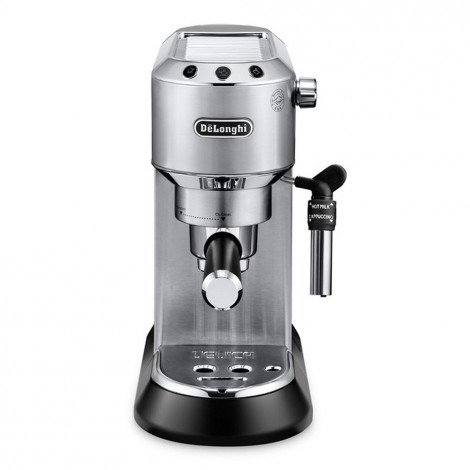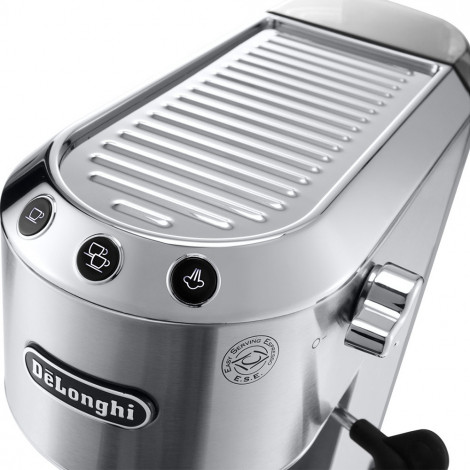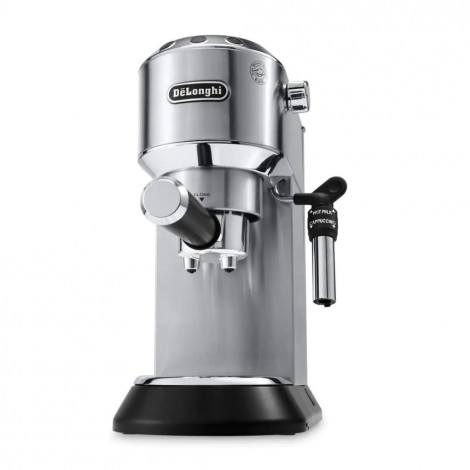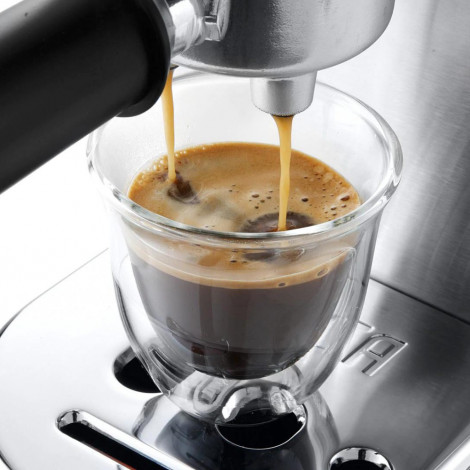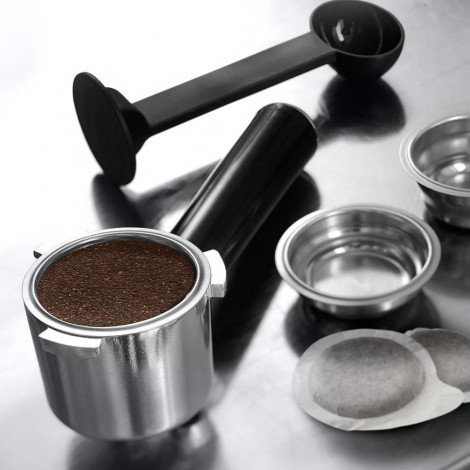 Coffee machine De'Longhi "EC 685.M"
By buying this coffee machine, you become eligible for the VIP membership program and discount vouchers with a total value of £50.
Become a member of COFFEE FRIEND'S VIP program and receive up to 5 vouchers of £10 each for your upcoming purchases at COFFEE FRIEND'S online store. More information will be provided via your personal e-mail address once you've completed your purchase. The offer applies exclusively to natural persons.
Delivery takes 8 - 16 working days
Specifications
Coffee machine uses
Coffee pods, Ground coffee
Milk system type
Manual frother
Adjustable beverage amount
Yes
Does coffee machine prepare hot water?
Yes
Adjustable coffee strength
Yes
Height-adjustable coffee spout
12 cm
Water pump pressure
15 BAR
Plug
EU plug (and certified UK conversion plug is included)
Coffee machine's screen
None
Number of black coffees prepared at once
2
About product
De'Longhi "EC 685" is an irreplaceable appliance if you're looking for a product of the highest quality, yet are unwiling to sacrifice simplicity of use. With just three buttons, you will be able to control all the functions of this coffee machine. Thanks to the electronic control system, you will be able to easily set the temperature and pour of your beverages. It's quick too: this coffee machine will be ready to make the most delicious cup of coffee in just a few seconds.

MUCH MORE THAN JUST ESPRESSO
With this coffee machine, you'll be able to prepare your favourite coffee style: not only espresso or coffee with milk but also latte, macchiato, flat white, americano, mocha, cappuccino, tea or hot milk.

POWER SAVING MODE
Don't worry if you forget to turn off your De'Longhi "EC 685". When it's not used for a while, it switches off automatically.

PROFESSIONAL MACHINE
The metallic body with chrome finish and professional filter holder will make you feel like a true barista. Drip protection will make sure that coffee doesn't go where it shouldn't.
POWER
This machine boasts a powerful heating element and a special system that ensure your machine is always ready for work. Powerful 15-bar pressure will help develop the amazing taste and aroma of your favourite beans!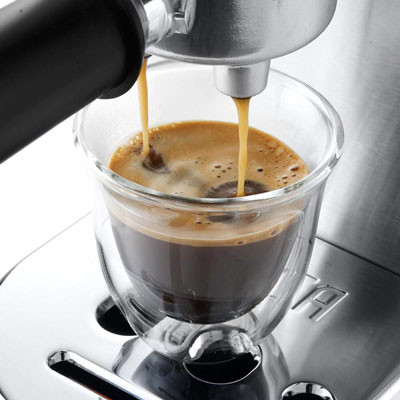 Frequently Asked Questions
What's the biggest difference between this coffee machine and "Sage BES840BSS" (if both of them are used at home)?
What makes this "De'Longhi" coffee machine unique is its width — it's extremely compact and requires little space. However, the "Sage" machine is more professional: it's equipped with a manometer, a metallized tamper, as well as separate nozzles for hot water and steam.
Is this answer useful?
8
3
Ask your question about the product