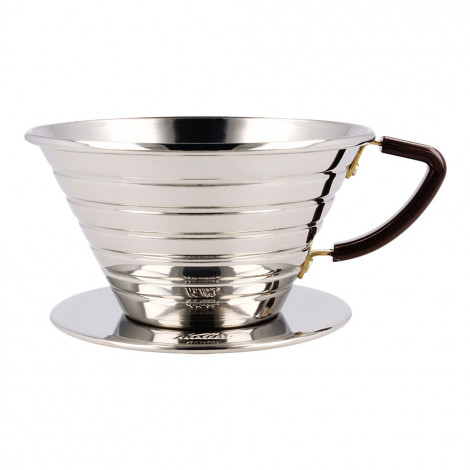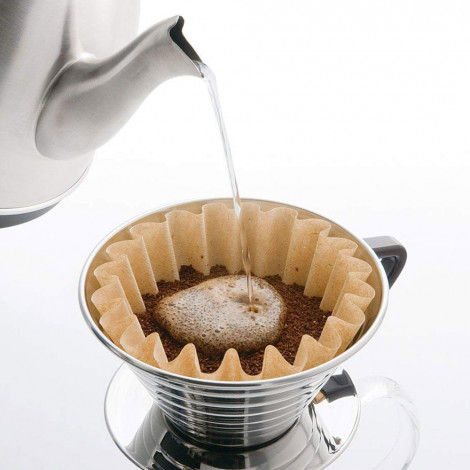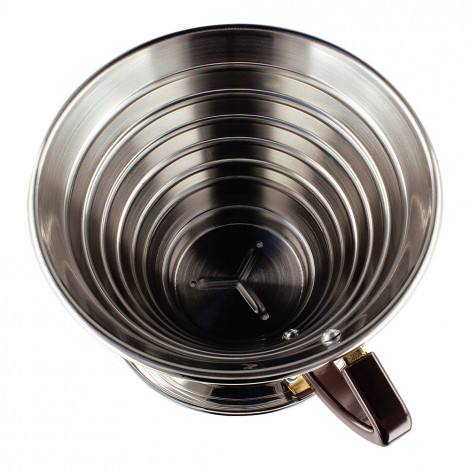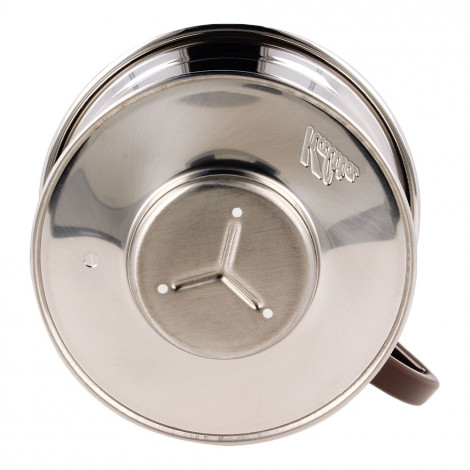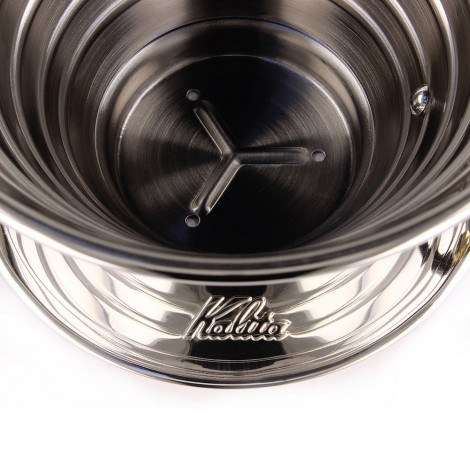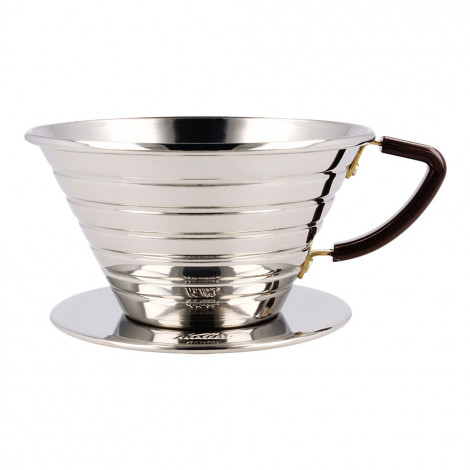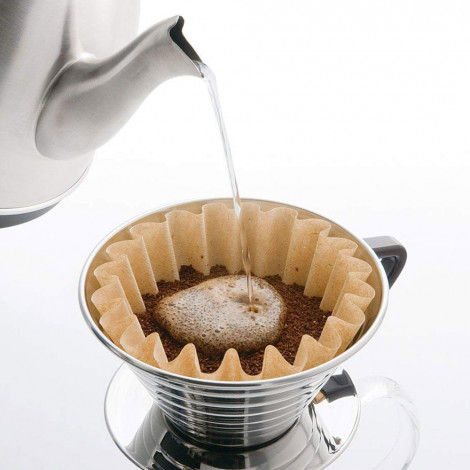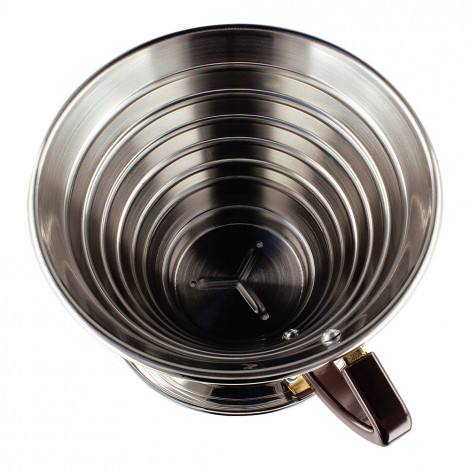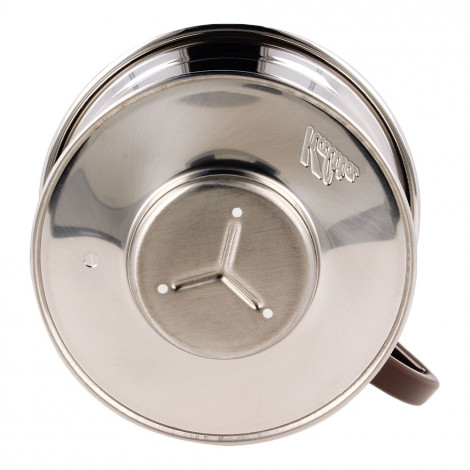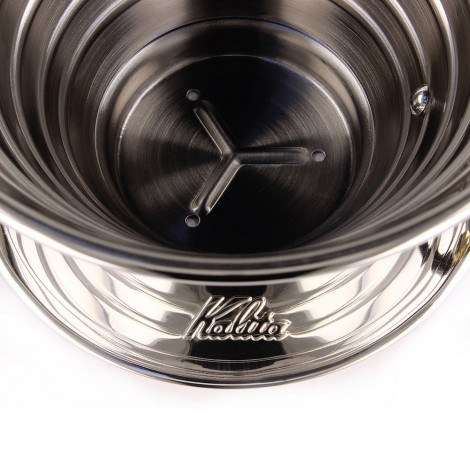 Stainless-steel dripper Kalita "Wave #185"
About product
Adorned with a unique wave-shaped design, Kalita "Wave #185" is a filter coffee brewing tool beloved by baristas all over the world. This stainless-steel dripper is cone-shaped, while its flat bottom has three triangulated holes.
This dripper should be used with "Wave #185" paper filters, as they ensure that coffee and water remain in contact throughout the entire brewing process. Thanks to the flat bottom of this coffee preparation tool, the brewing is slowed down, hence encouraging more balanced coffee extraction.
The dripper can be placed conveniently on a coffee server or directly on top of your favourite cup.
Dishwasher-safe.
How to use the Kalita "Wave #185" dripper (for 2–4 cups):
• Grind 30 g of coffee beans (go for medium grind) and pour ground coffee into the filter;
• Pour 60 ml of hot water over the grounds, then rest for 30 seconds;
• Pour in the remaining 510 ml of water, moving your hand in slow, concentric circles.
***
Kalita Co., Ltd. was established in 1959, in Tokyo. Since then, their products — extremely high-quality coffee-making equipment designed for brewing the perfect coffee at home — have become famous all over the world.
Specifications
| | |
| --- | --- |
| Manufacturer | Kalita |
| Extra features | Dishwasher safe |
| Material | Stainless steel |
| Country of Origin | Japan |
| EAN | 4901369050339 |
Frequently Asked Questions
Ask your question about the product