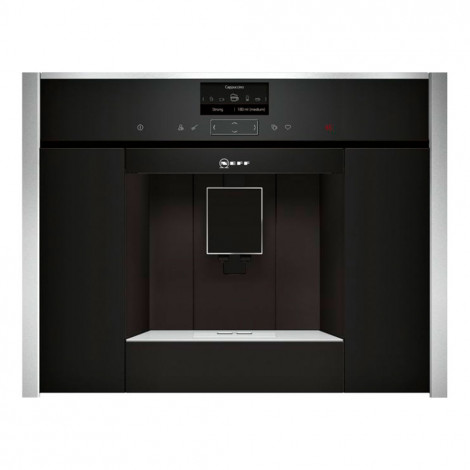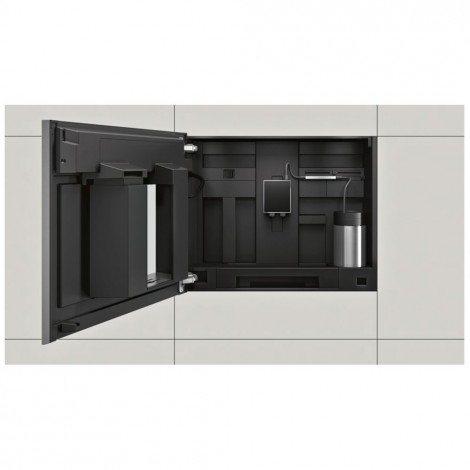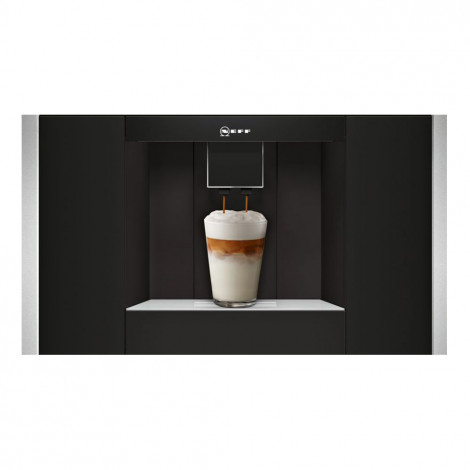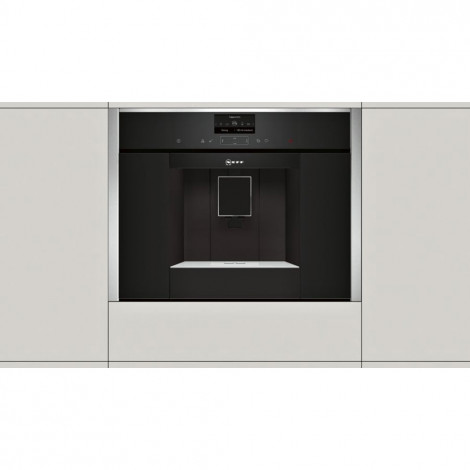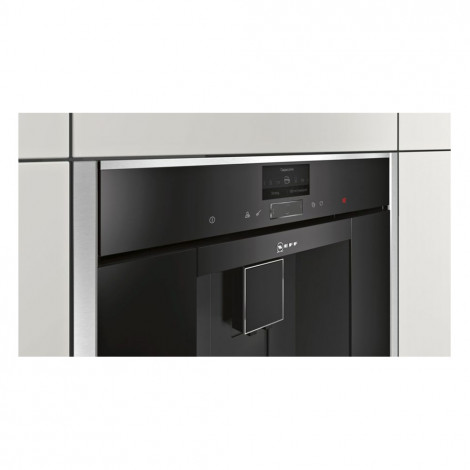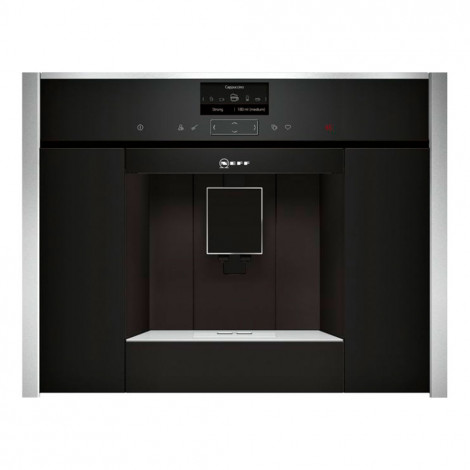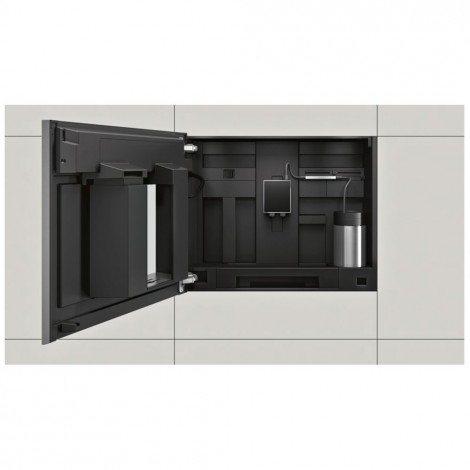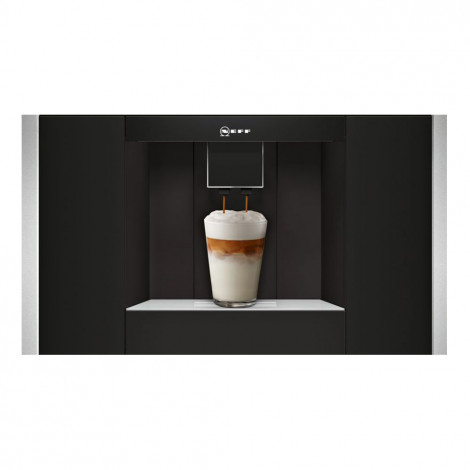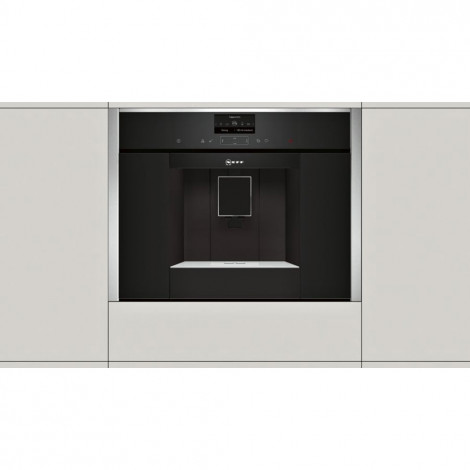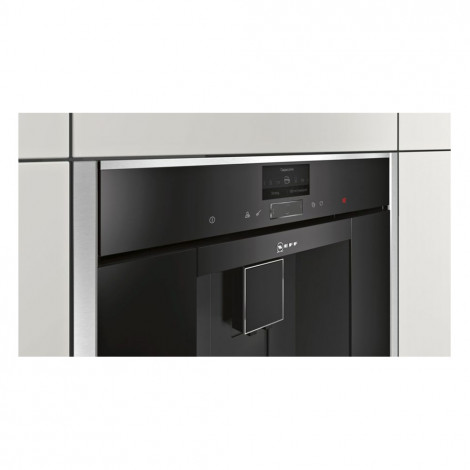 Coffee machine Neff "C17KS61H0"
By buying this coffee machine, you become eligible for the VIP membership program and discount vouchers with a total value of £50.
Become a member of COFFEE FRIEND'S VIP program and receive up to 5 vouchers of £10 each for your upcoming purchases at COFFEE FRIEND'S online store. More information will be provided via your personal e-mail address once you've completed your purchase. The offer applies exclusively to natural persons.
This product is out of stock, but you can get in touch to find out when it will be available or get an offer for similar product if interested.
About product
Enjoy wide variety of coffee beverages at one touch button with built-in coffee center from NEFF and discover the pleasure of new way of controlling your coffee machine – Home Connect app.
SAVE YOUR FAVOURITE RECIPES
Just at one touch button you will prepare many different coffee beverage recipes. Due to the "MyCoffee" function, you will be able to save up to 8 different coffee recipes under personalized names.
TWO CUPS AT THE SAME TIME FOR ALL COFFEE BEVERAGES
Most coffee machines at the same time prepare only two cups of espresso or black coffee, this NEFF coffee machine offers you possibility to enjoy 2 cups at the same time of all coffee beverages – be it creamy cappuccino or silky latte!
PERFECT COFFEE TASTE WITH AROMA DOUBLE SHOT
"AromaDoubleShot" function allows to prepare an extra strong cup of coffee for those tough mornings. Two separate grinding and brewing cycles guarantee less bitterness in your coffee.
SILENT, FAST AND PROFESSIONAL PERFORMANCE
– Silent ceramic grinder ensures not only a quiet grinding process, but also impeccable results. Grinding settings are adjustable.
– Heating time was reduced so you can enjoy your first cup of coffee just in a few moments.
– Professional water pump with 19 bar pressure ensures the maximum of coffee aroma, body and taste.
EASY MAINTENANCE
Whenever the machine is switched on or off, a rinsing program will start automatically. Automatic milk system cleaning will run after every milky beverage preparation, so you can be sure of the most hygienic cleanness and an impeccable taste of every new drink prepared.
You will never have to worry about a shortage of coffee beans or water while preparing coffee drinks again. This coffee machine will give a notification when bean container or water tank are nearly empty. There is possibility to check when the next filter change is due, or when you should descale or clean the machine.
HOME CONNECT APP
Discover a convenient way to control and program your coffee machine via Home Connect app:
– Select beverage, adjust your parameters and just start preparation using your mobile phone.
– Coffee playlist function allows you to choose several beverages in a row and prepare drink after drink automatically – your guests will be amazed!
– Discover additional coffee specialties and recipes including coffee through the app – you can transfer it to your coffee machine display.
– The coffee guide: find out more about different coffee beans, roasting and brewing methods.
– Due to the digital user manual version there is no need to keep paper version of it.
– Do you have some technical problem with your coffee machine? Don't worry anymore – the Neff customer service will be always there for you!
– Home Connect is not available in every country – for further information please check www.home-connect.com.
Preparable recipes
Black coffee
Cappuccino
Espresso
Latte
Latte Macchiato
Specifications
| | |
| --- | --- |
| Type | Built-in |
| Manufacturer | Neff |
| Milk system type | Integrated milk tank |
| Does coffee machine prepare hot water? | Yes |
| Does coffee machine prepare hot milk? | Yes |
| Power | 1600 W |
| Water pump pressure | 19 BAR |
| Country of Origin | Germany |
| EAN | 4242004234470 |
| Plug | EU plug (and certified UK conversion plug is included) |
| | |
| --- | --- |
| Coffee machine's menu language | english, estonian, finnish, german, latvian, lithuanian, polish, russian |
| | |
| --- | --- |
| Water tank | 2.4 l |
| Coffee bean tank | 500 g |
| | |
| --- | --- |
| Descaling program | Yes |
| Cleaning program | Yes |
| Automatic rinsing | Yes |
| | |
| --- | --- |
| Depth | 37.7 cm |
| Height | 45.5 cm |
| Width | 59.6 cm |
| Weight | 20 kg |
| | |
| --- | --- |
| Coffee | Black coffee, Cappuccino, Espresso, Latte, Latte Macchiato |
Frequently Asked Questions
Ask your question about the product