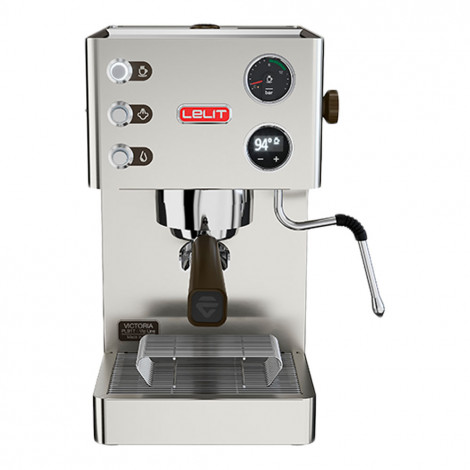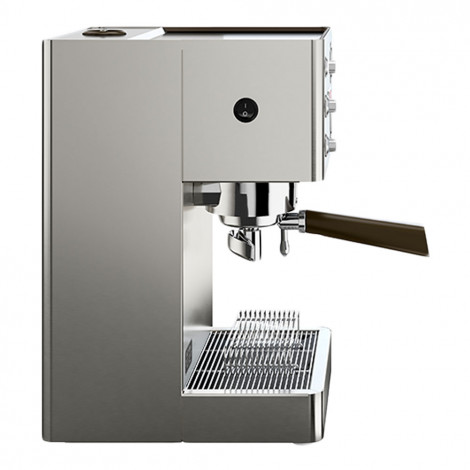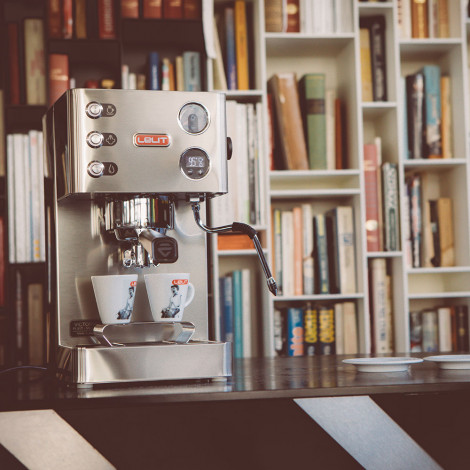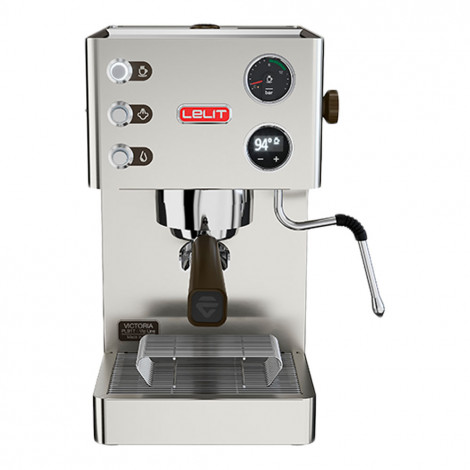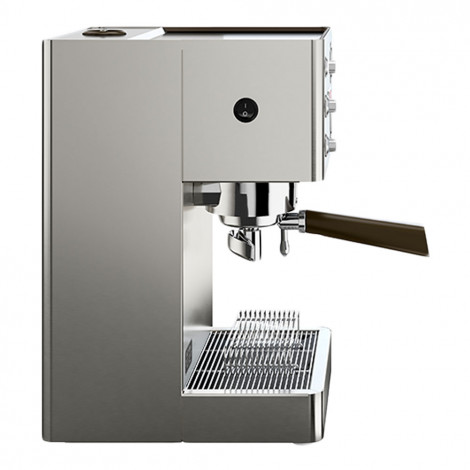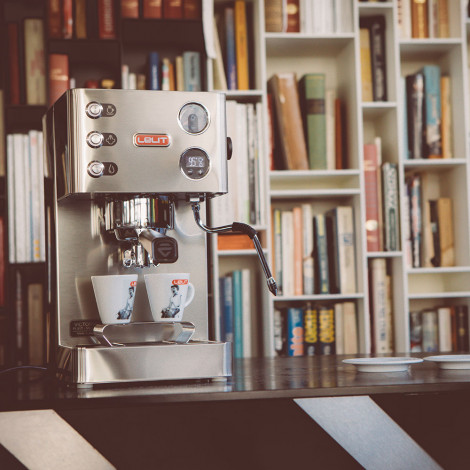 Coffee machine "Lelit Victoria PL91T"
Fast delivery

Gift £100

+ Gift
Delivery takes 1 - 3 working days * 96% of orders are delivered the next day.
About product
The "Victoria PL91T" coffee machine, which is part of the "Lelit Vip" line, was designed for those who value aesthetics, technologies and compactness. Despite the latter, this coffee machine boasts a professional 58-mm coffee filter holder, an increased-capacity boiler and a heating element with more power. You'll be able to drink one cup after the other — just like you would in a café! Like all models in the VIP line, the machine is equipped with an electronic "Lelit" control system (LCC), which allows coffee lovers to conveniently control the coffee preparation process from start to finish.
ELECTRONIC CONTROL SYSTEM
The new electronic "Lelit" control system now makes it even easier to manage the entire coffee preparation process. On the LCD graphic display, you can conveniently view and control each coffee preparation setting: temperature in the water heater (boiler), pre-infusion and countdown. Make use of the advice for a delicious cup of coffee offered by the system.
58-MM PROFESSIONAL FILTER HOLDER WITH NEW SPOUT AND HANDLE MODELS
A filter holder with a diameter of 58 mm, which is usually seen in commercial coffee machines, is used in "Victoria PL91T", resulting in coffee that can be indistinguishable from drinks prepared with the help of professional equipment. The new filter holder model can be placed upright on the table, so there's no need for a separate tamper holder — you can go straight to using the tamper. The filter holder is also equipped with a patented horseshoe-shaped spout for the outflow of coffee. Thanks to its special construction, preparing the perfect espresso is now even easier, and observing the process of coffee preparation is a unique aesthetic experience.
FIT FOR TALL CUPS TOO
The coffee machine is designed in a way that allows you to use tall cups too. A full set includes a raised stand for espresso cups.
DESIGN INSPIRED BY ROYAL ELEGANCE
Due to the extraordinary design and elegance of the coffee machines in the VIP line, each of them was graced with the name of a queen/princess. This model received the name of Victoria, Queen of the United Kingdom.
Features:
– Wide cup-warming stand
– Body made from brushed stainless steel
– Broad stainless-steel drip tray with easy-to-clean grate
– Round illuminated control buttons made from stainless steel
– Steam/water wand that can be rotated with ease
– Fit for tall cups too (a full set includes a stand for espresso cups)
– Illuminated manometer for measuring coffee pressure
– Electronic "Lelit" control system (LCC)
– 58-mm filter holder equipped with a new outflow spout model and an ergonomic handle
– Anti-drop three-way valve system — you'll be able to prepare multiple drinks in a row
– 300-ml copper water heater for stable water temperature (crucial for good espresso!)
– Graphic icon warning about lack of water in the tank
– Programmable pre-infusion
– Stand-by function
– High resolution LCD graphic display
Warranty: 24 months for home use and 12 months for commercial use.
Specifications
| | |
| --- | --- |
| Manufacturer | Lelit |
| Color | Stainless steel |
| Warranty | 24 months |
| Coffee machine uses | Ground coffee |
| Power | 1200 W |
| Country of Origin | Italy |
| EAN | 8009437001675 |
| | |
| --- | --- |
| Coffee machine's screen | Black/White |
| | |
| --- | --- |
| Depth | 27 cm |
| Height | 38 cm |
| Width | 22.5 cm |
| Weight | 9.2 kg |
For coffee machine's maintenance
Proper care can increase the lifespan of your coffee machine. You will need these maintenance products to keep your machine preparing the best coffee.
Frequently Asked Questions
Ask your question about the product