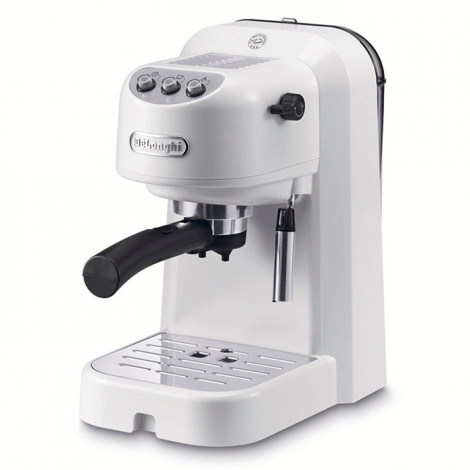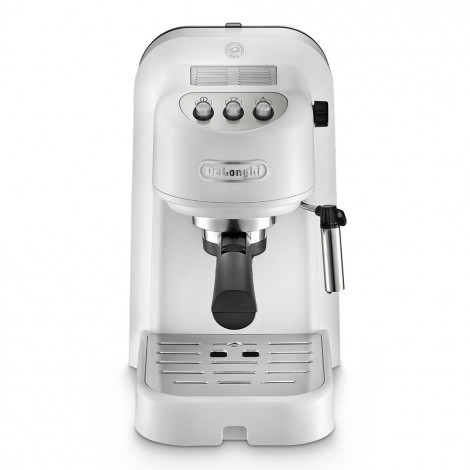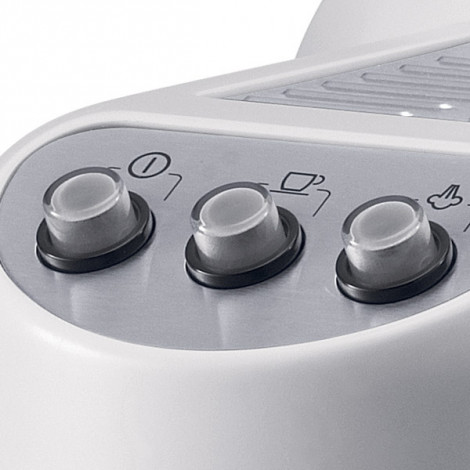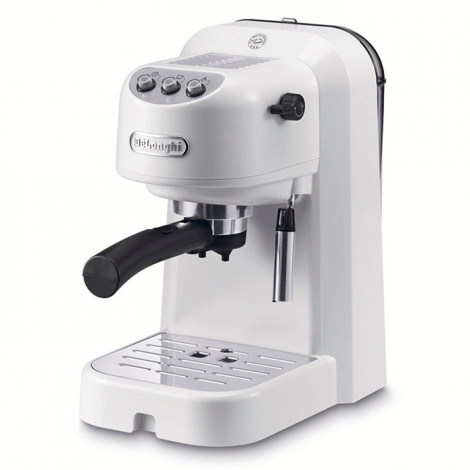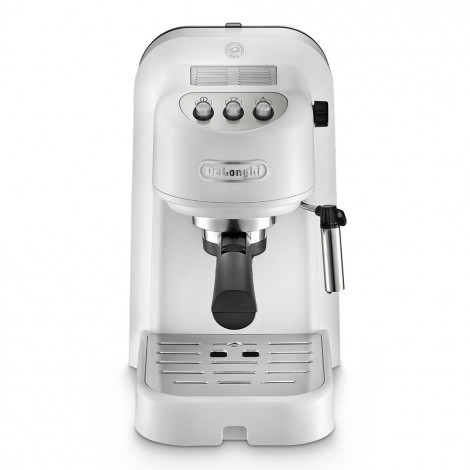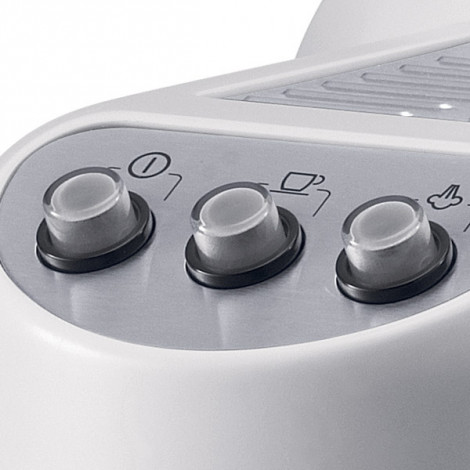 Coffee machine De'Longhi "EC 251.W"
By buying this coffee machine, you become eligible for the VIP membership program and discount vouchers with a total value of £50.
Become a member of COFFEE FRIEND'S VIP program and receive up to 5 vouchers of £10 each for your upcoming purchases at COFFEE FRIEND'S online store. More information will be provided via your personal e-mail address once you've completed your purchase. The offer applies exclusively to natural persons.
This product is out of stock, but you can get in touch to find out when it will be available or get an offer for similar product if interested.
Specifications
Coffee machine uses
Coffee pods, Ground coffee
Milk system type
Manual frother
Adjustable beverage amount
Yes
Does coffee machine prepare hot water?
Yes
Adjustable coffee strength
Yes
Height-adjustable coffee spout
86 mm
Water pump pressure
15 BAR
Plug
EU plug (and certified UK conversion plug is included)
Coffee machine's screen
None
Number of black coffees prepared at once
2
About product
This exclusive coffee machine will not only decorate your home, but also make you truly great coffee – from espresso, black (1 or 2 cups at a time), to drinks with milk, like cappuccino and latte macchiato, with a perfect foam on top. Coffee can be prepared from ground coffee or from coffee pods. Metallic milk frother will help you make milky foam. Enjoy delicious coffee.
BLACK COFFEE WITH CREAMY FOAM
Two "Crema" filters: 1 or 2 cups of ground coffee. You can also put coffee pods into these filters. Your coffee will always come with thick, creamy foam.
THICK MILK FOAM FOR YOUR FAVOURITE CAPPUCCINO AND LATTE MACCHIATO
Because of two separate thermostats for water and steam, you won't need to wait too long inbetween the preparation of coffee and milky foam. Because of the advanced metallic milk frother, you will make thicker, creamier foam, like a real professional.
WARM CUPS
You can keep your cups on the heatable surface of the machine. Coffee will stay hot for longer, if the cup was warmed up before. It also makes it more pleasant to hold warm cup in your hands on cold winter days.
Frequently Asked Questions
Ask your question about the product