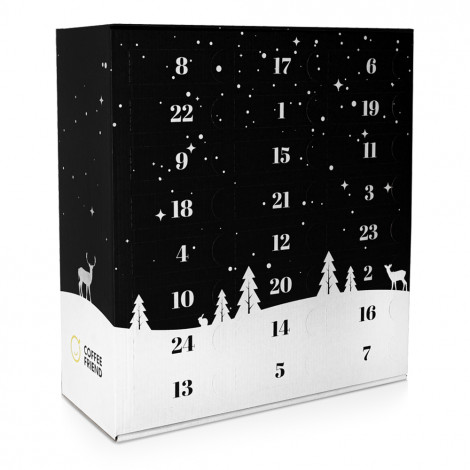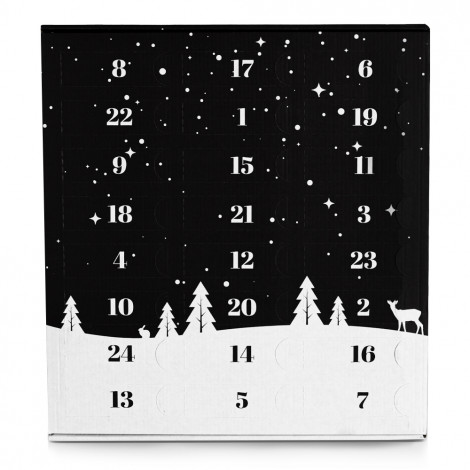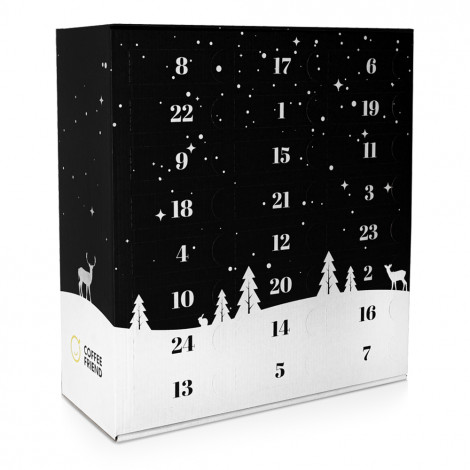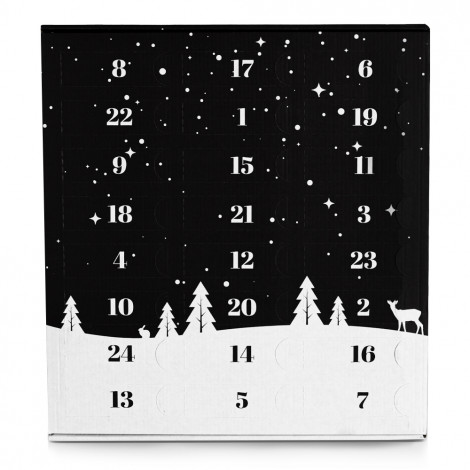 Coffee Advent Calendar
Delivery takes 2 - 3 weeks
Coffee passport
About product
Count the days left until Christmas with delicious coffee!
Coffee Advent Calendar includes 24 packets of exceptional single-origin coffee originating from the world's most well-known coffee-growing regions. The 24 g of freshly roasted coffee beans found in each packet will allow you to brew 2 gorgeous cups. As you're waiting for Christmas, try out some of the best coffees in the world — and discover your favourite.
The coffee beans have been roasted using a special technology that makes them suitable for all brewing methods. We've refrained from grinding the beans: trust us, coffee this special simply must be ground freshly.
Coffee Advent Calendar includes the world's finest coffees:
Flavour palette: Milk chocolate, Caramel, Ripe fruit
Flavour palette: Marzipan, Dried date, Dark chocolate
Flavour palette: Blueberry, Blackcurrant, Vanilla
Flavour palette: Apricot, Milk chocolate, Caramel
Flavour palette: Raspberry, Redcurrant, Apple
Flavour palette: Red wine, Brown sugar, Cinnamon
Flavour palette: Honey, Caramel, Spice
Flavour palette: Blueberry, Blackberry, Jasmine
Flavour palette: Gingerbread, Black tea, Honey
El Salvador El Rosario Sarchimor
Flavour palette: Blackcurrant, Mandarin, Plum
Flavour palette: Apple, Caramel, Lemon
Flavour palette: Rhubarb, Blueberry, Vanilla
Ingredients: 100% arabica coffee beans.
Storage conditions: store in a dry, cool place.
Specifications
| | |
| --- | --- |
| Coffee type | Coffee beans |
| Coffee kind | Arabica |
| Manufacturer | Coffee Friend |
| Country of Origin | Lithuania |
| EAN | 6468474091018 |
| Coffee beans type | 100% Arabica, Specialty coffee |
Frequently Asked Questions
Ask your question about the product