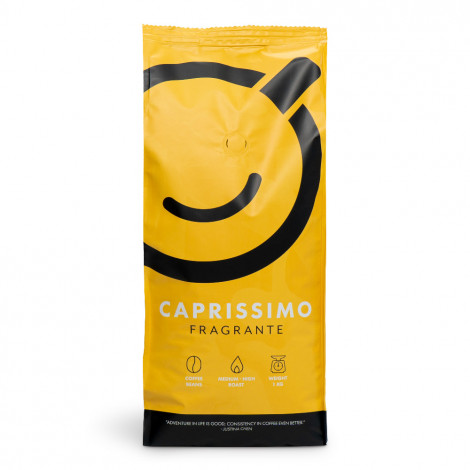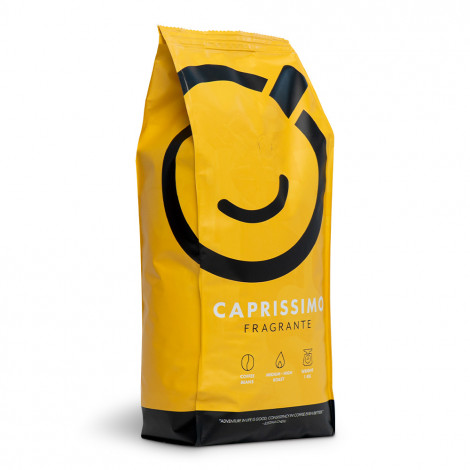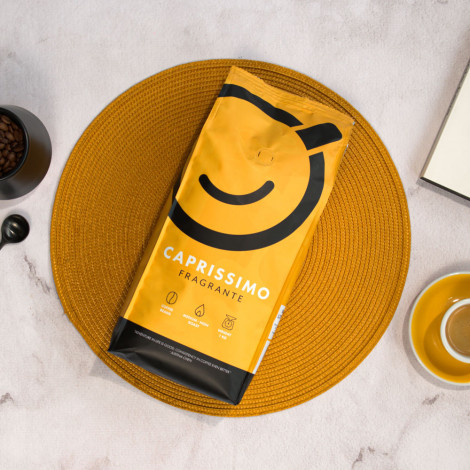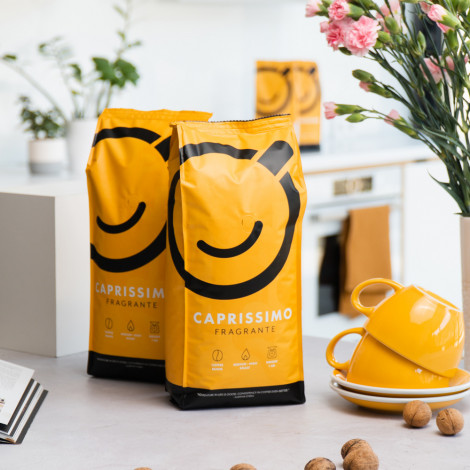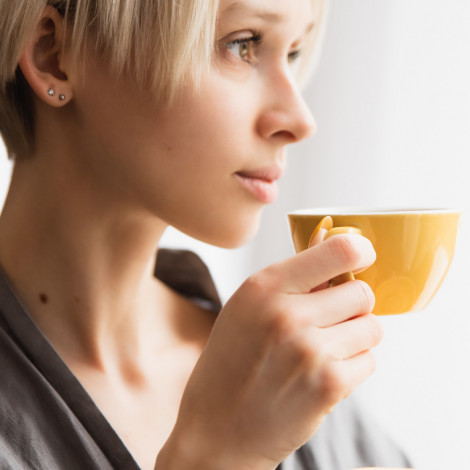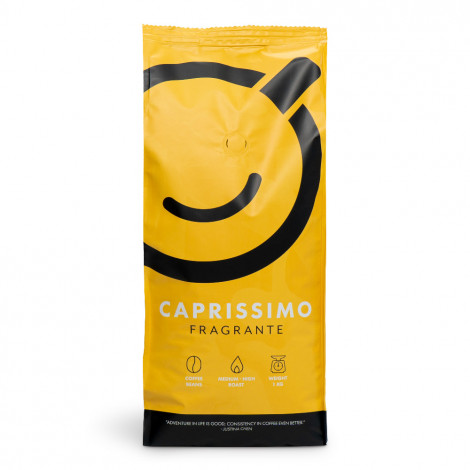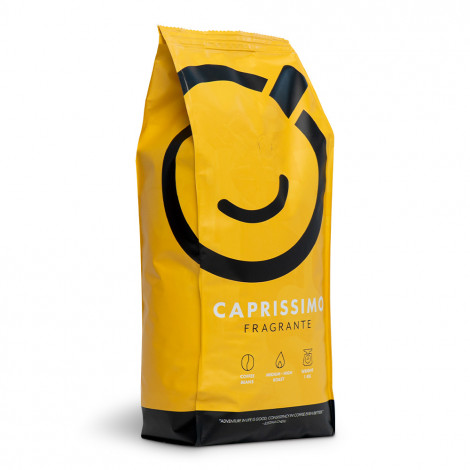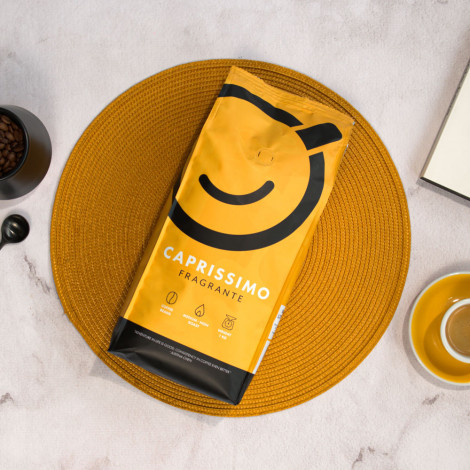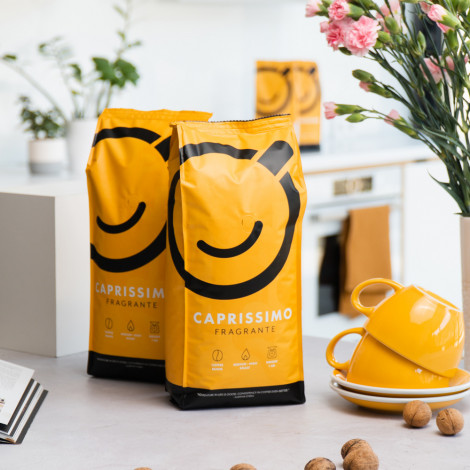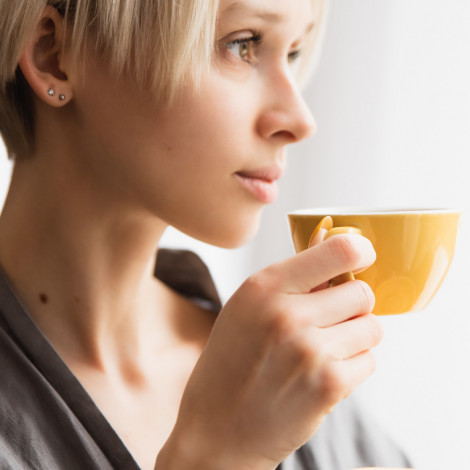 Coffee beans "Caprissimo Fragrante", 1 kg
Once you've added two CAPRISSIMO packages to your shopping basket, the discount will be applied automatically to the second package with an identical or cheaper price. The promotion is valid until 02.08.2022.
Coffee passport
Coffee origin region
South America
Roasting level
Medium dark
Taste guide
Milk Chocolate
Peanuts
Walnut
About product
This blend of Brazilian coffee beans (80% arabica and 20% robusta) is sure to impress the fans of traditional coffee flavours. Its aroma is marked by the sweetness of peanut butter and chocolate candies, while in its taste, notes of milk chocolate are unveiled. Once the drink's been finished, a subtle aftertaste of walnuts envelops the palate.
Created by "Coffee Friend", the exceptionally popular "Caprissimo" line is perfect for a delicious everyday cup. These coffee bean blends of 5 different flavours are suited both for black coffee drinks and milk-based beverages.
Ingredients: roasted coffee beans.
Storage conditions: store in a cool place, away from direct sunlight.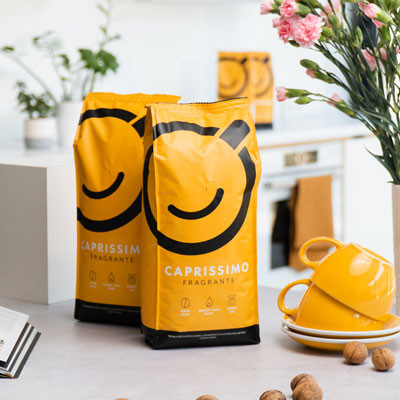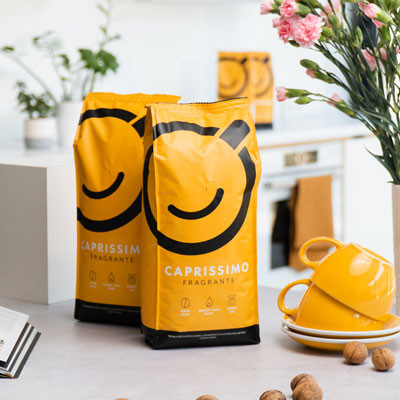 With coffee
Enjoy delicious coffee paired with these delicacies.
Specifications
| | |
| --- | --- |
| Coffee type | Coffee beans |
| Coffee kind | Mixture |
| Manufacturer | Coffee Friend |
| Coffee origin region | South America |
| Roasting level | Medium dark |
| Country of Origin | Belgium |
| EAN | 646847408960 |
| Coffee beans type | Arabica and robusta |
Frequently Asked Questions
Why do these coffee beans take 2–3 weeks to deliver? Are they freshly roasted?
They're usually delivered much quicker, but sometimes shipments are late, so we're wary of making promises that we might not be able to keep. These beans are freshly roasted.
Is this answer useful?
2
0
Ask your question about the product