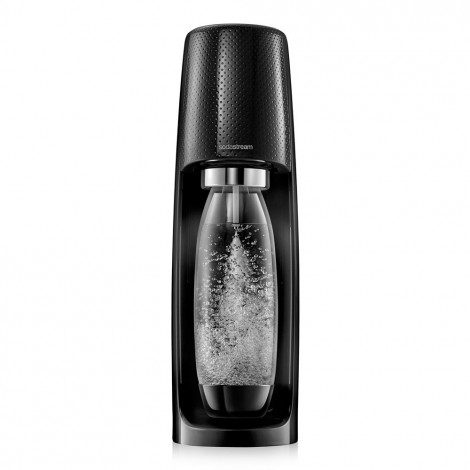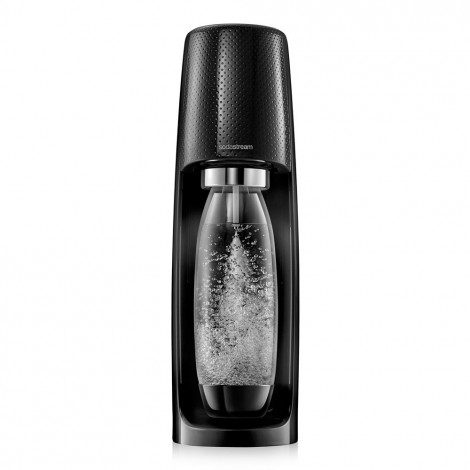 Sparkling water maker SodaStream "Spirit Black"

Sparkling water maker SodaStream "Spirit Black"
In Stock
About product
Make your water sparkle just at home! This sparkling water maker will saturate water with carbon dioxide and this will turn into sparkling one immediately.
SPARKLING WATER JUST AT ONE TOUCH

All you have to do is insert the reusable 1 l bottle supplied with the machine and press the button. The machine will instantly saturate the water with carbon dioxide and this will sparkle. The more you press the button, the more carbon dioxide will be in the water.
ENVIRONMENTAL FRIENDLY SOLUTION

The sparkling water maker SodaStream "Spirit" is an environmental friendly alternative to sparkling water in plastic bottles.
ONE OF THE BEST IN ITS CATEGORY

It was tested with other sparkling water makers on the Norwegian TV channel TV2 and was announced as the best.
STYLISH DESIGN

This sparkling water maker has a modern design and an elegant look. In 2017, it was awarded with the prestigious Red Dot Design Award.
THE START PACKAGE INCLUDES EVERYTHING YOU NEED

The set includes a reusable 1 l bottle and 1 carbon dioxide capsule for making 60 liter of sparkling water.
Frequently Asked Questions
Ask your question about the product