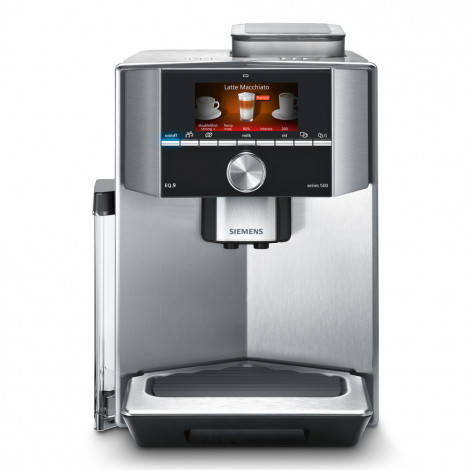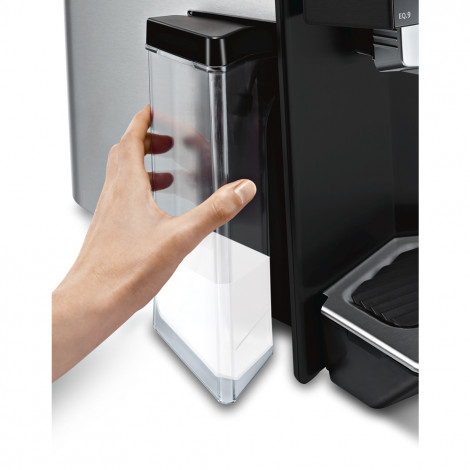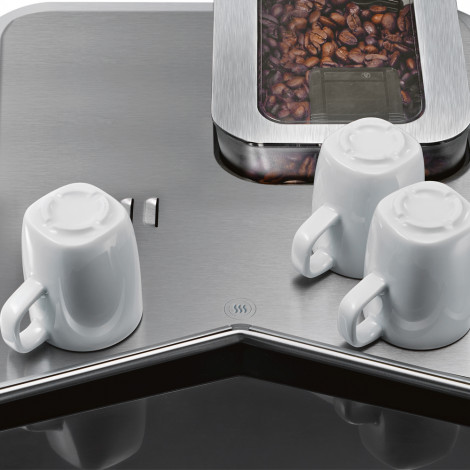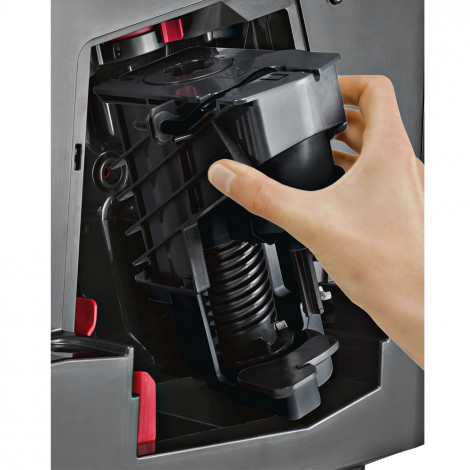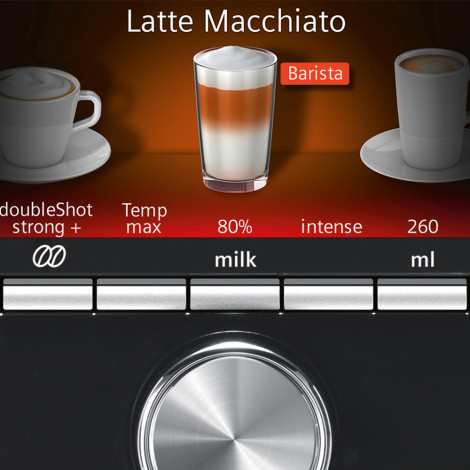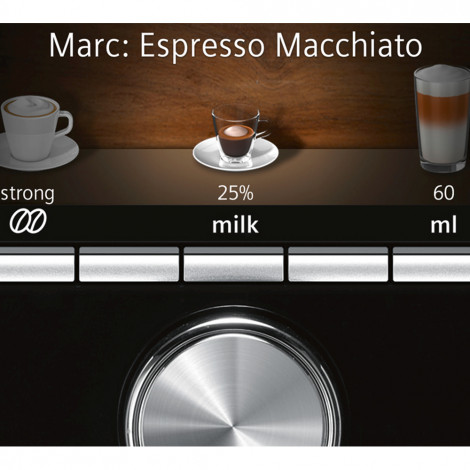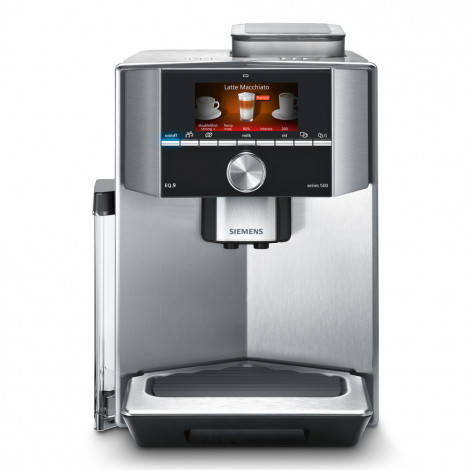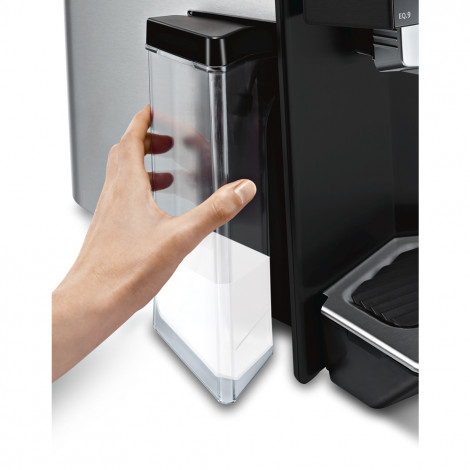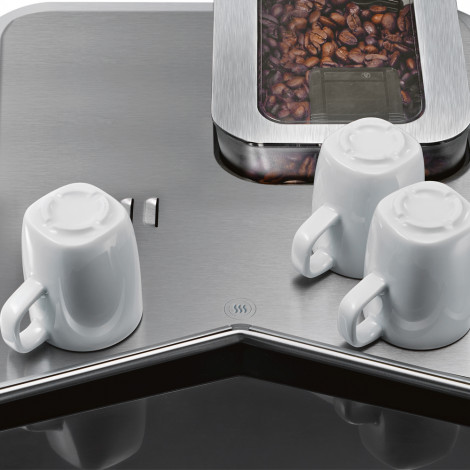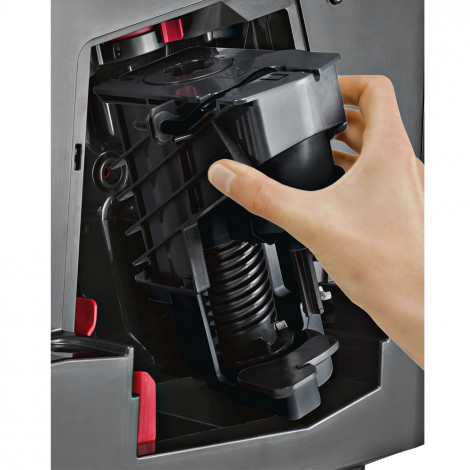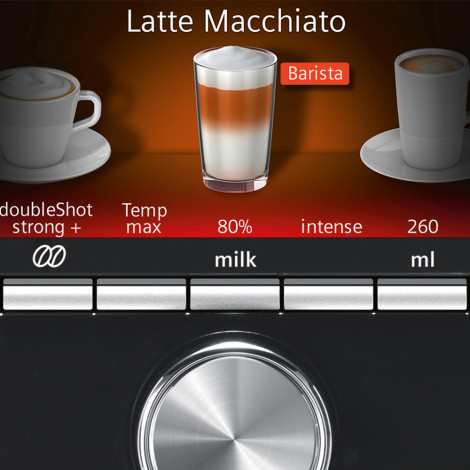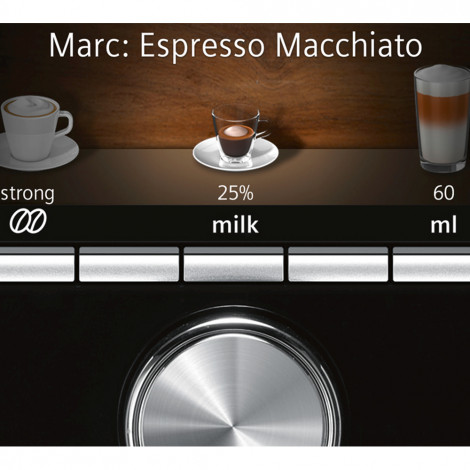 Refurbished Coffee machine Siemens TI905201RW
24 month warranty

Refurbished
Delivery takes 8 – 12 working days * 90% of orders are delivered in 8 working days.
Become a member of COFFEE FRIEND'S VIP program and receive up to 5 vouchers of £10 each for your upcoming purchases at COFFEE FRIEND'S online store. More information will be provided via your personal e-mail address once you've completed your purchase. The offer applies exclusively to natural persons.

Refurbished Coffee machine Siemens TI905201RW
In Stock
Specifications
Coffee machine uses
Coffee beans, Ground coffee
Milk system type
Integrated milk tank
Does coffee machine prepare hot water?
Yes
Does coffee machine prepare hot milk?
Yes
Height-adjustable coffee spout
15 cm
Water pump pressure
19 BAR
Country of Origin
European Union
Plug
EU plug (and certified UK conversion plug is included)
Number of bean containers
1
Coffee machine's screen
Colourful
Coffee machine's menu language
english
Number of black coffees prepared at once
2
Number of coffee with milk recipes prepared at once
2
Milk system cleaning program
Yes
Other
Hot milk, Hot water, Milk foam
Coffee
Black coffee, Cappuccino, Double espresso, Espresso, Espresso Macchiato, Latte, Latte Macchiato, Ristretto
Preparable recipes
Black coffee
Cappuccino
Double espresso
Espresso
Espresso Macchiato
Latte
Latte Macchiato
Ristretto
About product
Used only for testing in showrooms, works well and is ready to travel to a new home.
Extraordinary, fully-automatic coffee machine. It has everything to make a delicious cup of coffee for anyone's taste.
INNOVATIVE TFT DISPLAY
The innovative colour TFT display not only fits perfectly into the future-oriented design of the fully automatic coffee machine – it also ensures the device is incredibly easy to operate. This sophisticated technology with interactive and intuitive menu navigation, provides additional convenience and enjoyment.
INDIVIDUAL COFFEE LENGTH
Want to create an exceptional coffee not only for the standard sizes, but also for all sizes in between? Well, you will need a perfect technology for that. Luckily, the "Individual Cup Volume" feature allows you to enjoy "small", "medium" and "large" sizes, depending on the quantity you want.
QUIET CERAMIC GRINDER
The exceptionally quiet, isolated Premium mill is made of high quality ceramics and makes hardly any noise when it grinds the beans. Three sophisticated time settings ensure that the beans are always perfectly ground. Since ceramics, unlike steel mills, hardly wear off, you are guaranteed to enjoy your machine and the delicious, great quality coffee that it makes for a really long time.
Frequently Asked Questions
Ask your question about the product