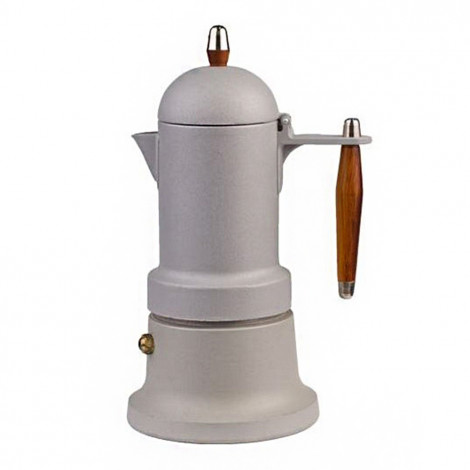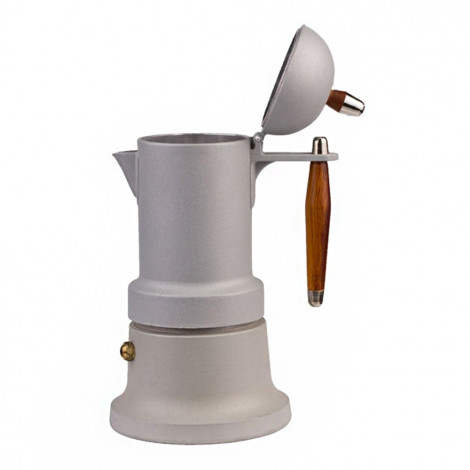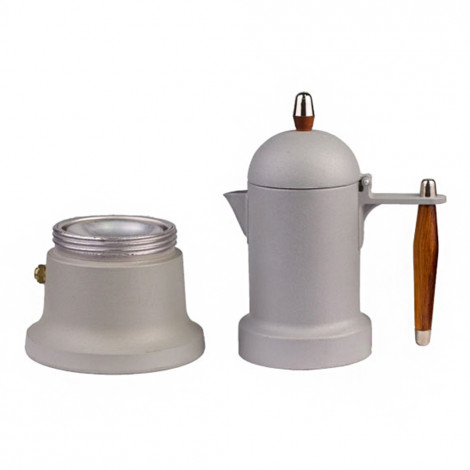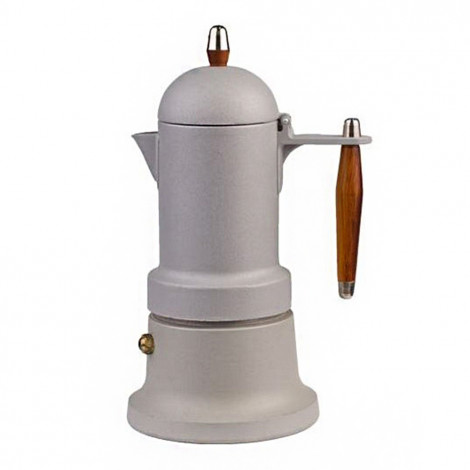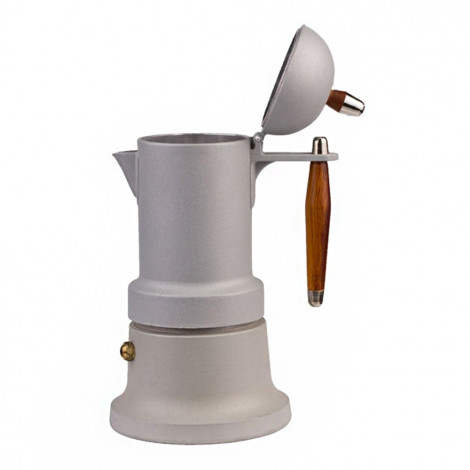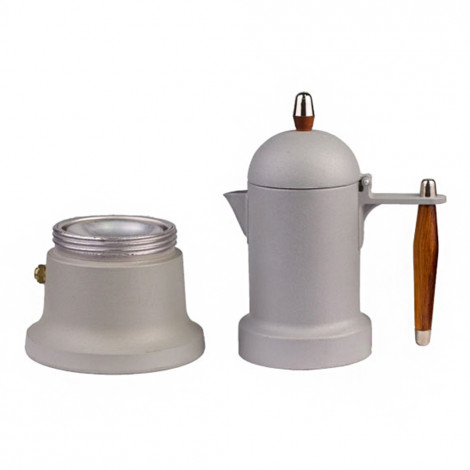 Moka coffee maker G.A.T. Minni Plus Grey, 3 cups

Moka coffee maker G.A.T. Minni Plus Grey, 3 cups
In Stock
Specifications
Coffee machine uses
Coffee pods, Ground coffee
About product
"Minni Plus" is an italian moka coffee maker, made to prepare the most delicious espresso beverages. With this classic design coffee maker you will be able to prepare up to 3 cups of espresso at once!
This coffee maker is made from aluminium, which makes it strong, durable, and very low-maintenance. Comfortable wood immitation handle makes it easy and pleasant to use, as well as complements the design.
This coffee maker is suitable for both gas and electric cookers, so you will be able to easily adapt it to your home.
Coffee maker consists of three main parts: top sealed tank, filter, and bottom tank for water. To prepare the espresso, you just have to add your favorite ground coffee to the filter, add water to the bottom tank, tightly connect all the parts of the coffee maker, and place it on the heating element. After a few minutes you will be able to enjoy the most delicious espresso!
With a special adaptor you can also use coffee pods. The adaptor should be used for coffee pods only.
Note: not dishwasher safe.
Frequently Asked Questions
Ask your question about the product