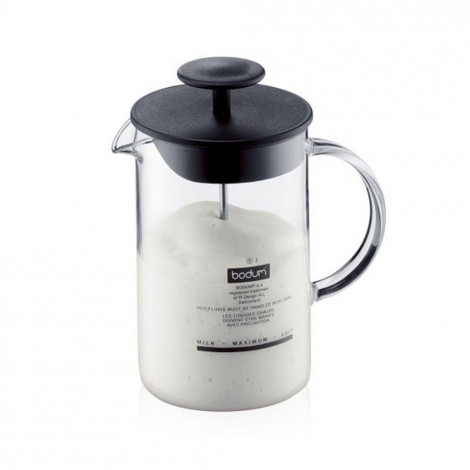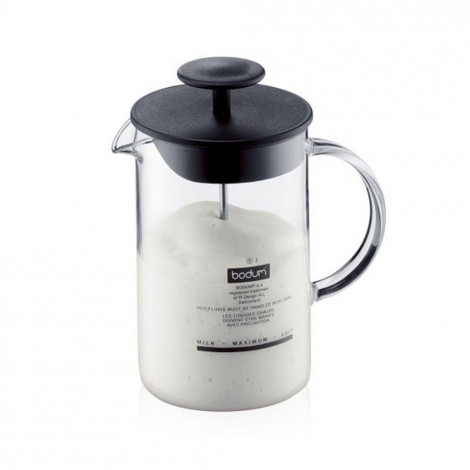 Manual milk frother Bodum Latteo, 0,25 l
Product is no longer in production.

Manual milk frother Bodum Latteo, 0,25 l
In Stock
About product
Extremely convenient manual milk frother for those who like drinks with milk foam. The rim of the plastic lid is deep, so there is no need to fear that the milk will escape through the spout when frothed. Make frothy milk foam in just 30 seconds. The frother is easy to clean: all parts are dishwasher safe.
How to prepare milk foam?
– Add cold milk to the frother (up to the maximum line).
– Place the frother on a flat surface.
– Place the lid with the plunger on the frother so that the spout is covered.
– Froth the milk by pushing the plunger up and down about 60-90 times (you will feel how the milk is getting thicker). Let the milk sit for about a minute – it will thicken even more. If you like warm milk foam, heat it in the microwave for about 30 s (put only the glass part, without the plunger and lid).
– Spoon the foam out of the forther and add to your coffee.
Frequently Asked Questions
Ask your question about the product