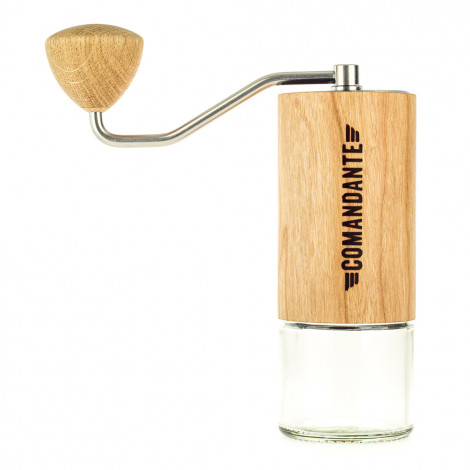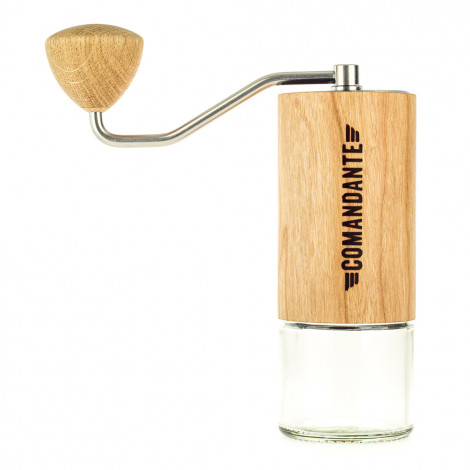 Manual grinder Comandante C40 MK3 Nitro Blade Bamboo

Manual grinder Comandante C40 MK3 Nitro Blade Bamboo
In Stock
Specifications
Country of Origin
Germany
Type of coffee grinder
Manual
Burr construction
Conical
Suitable for
Filter/Pour-over
About product
"Comandante C40 MK3 Nitro Blade" is a modern design manual grinder for coffee beans, offering a wide range of grinding levels.
Stainless steel burrs are reinforced with nitrogen, that's why it's durbale and long-lasting. Sharp edges and stabilizator helps to achieve the highest quality results, as well as makes the grinding process simple.
Grinding can be easily customised with a convenient knob. With this grinder you will be able to grind the right amount of ground coffee not even for alternative methods, but also for the most delicious espresso!
Exclusive design coffee grinder is coated with a thick wood layer, the metal handle is decorated with oak. Glass ground coffee tank holds up to 40 grams of ground coffee.
Frequently Asked Questions
Ask your question about the product