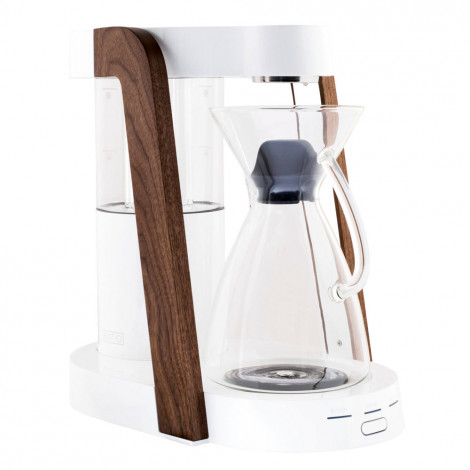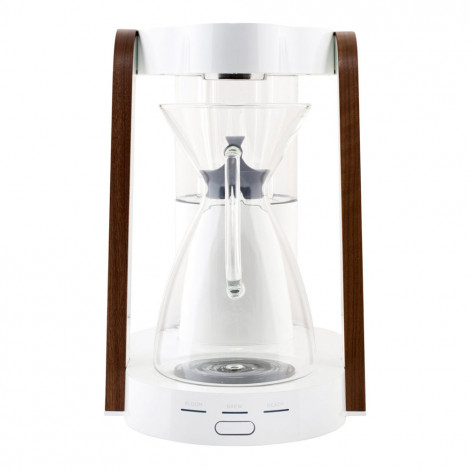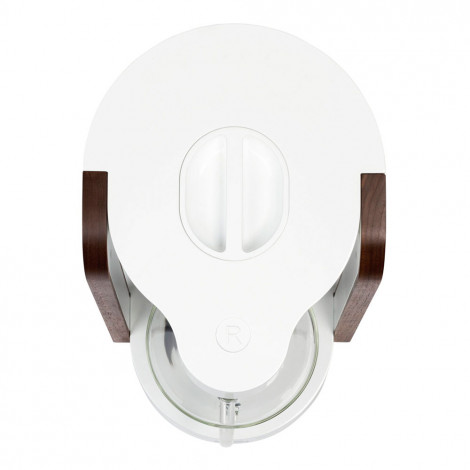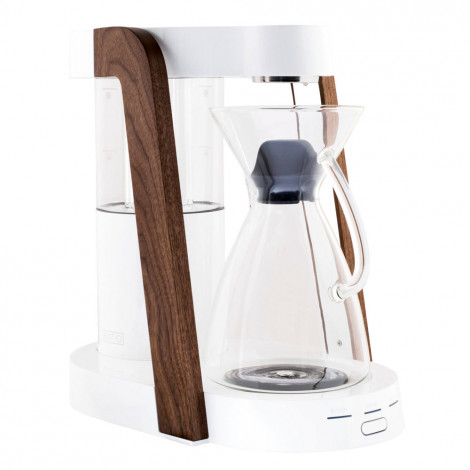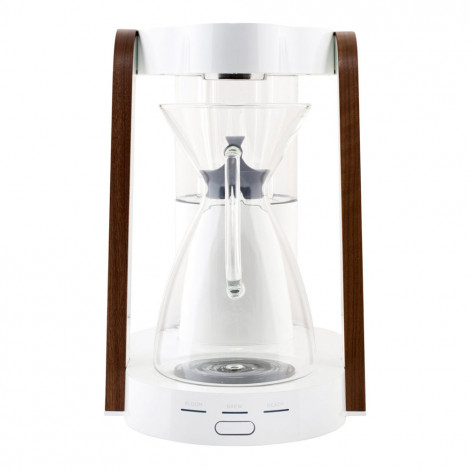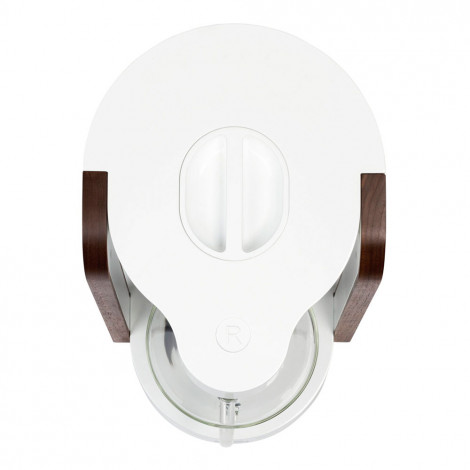 Filter coffee maker Ratio Eight White/Walnut

Filter coffee maker Ratio Eight White/Walnut
In Stock
Specifications
Type
Filter coffee makers
Coffee machine uses
Ground coffee
Country of Origin
United States of America
Plug
EU plug (and certified UK conversion plug is included)
About product
Ratio "Eight" is smarter than your average coffee maker. Beneath the exterior is precise automated brewing science. This coffee maker is equipped with a powerful heating element. Where lesser machines struggle to maintain the optimum temperature – brewing either too hot or too cold – Ratio "Eight" delivers water at or near the optimum temperature of 200 degrees.
Hot water poured over fresh roasted coffee causes a bubbly interaction called a "bloom". The control board of the coffee maker applies a bloom cycle that allows the bloom to settle down before delivering the rest of hot water. The result – more evenly extracted flavours and a more amazing cup of coffee.
Whether a 1 litre carafe for the party or a 470 millilitre cup for the road – both should be made equally easy. That's why Ratio "Eight" is designed to automatically determine the amount of water added to the tank and adjust the brewing time accordingly.
Aluminum element heats water to an ideal extraction temperature. The water flows through a stainless steel shower head designed for even distribution over the grounds.
ONE BUTTON OPERATION
The Ratio "Eight" detects the water in the tank and changes the brew cycle automatically given the amount of liquid. Just one touch and it all magically comes together.
DESIGN
The Ratio "Eight" is made with precision-machined aluminum, borosilicate glass, and a selection of premium hardwoods.
Frequently Asked Questions
Ask your question about the product