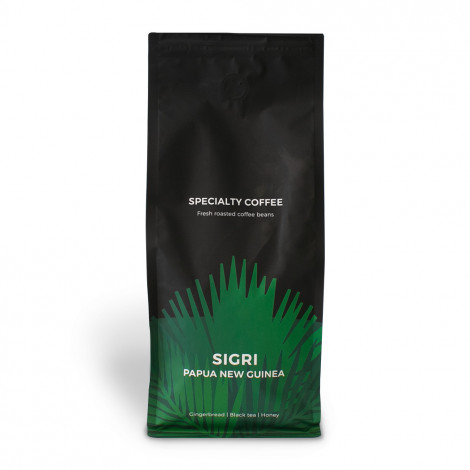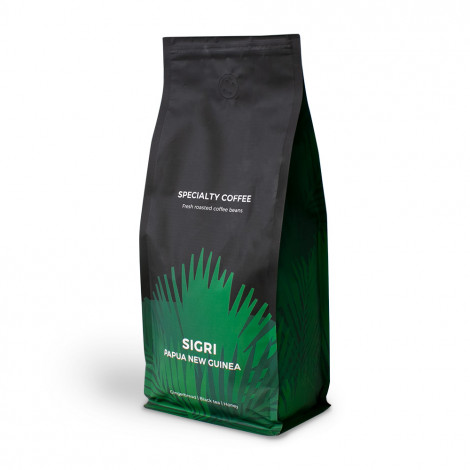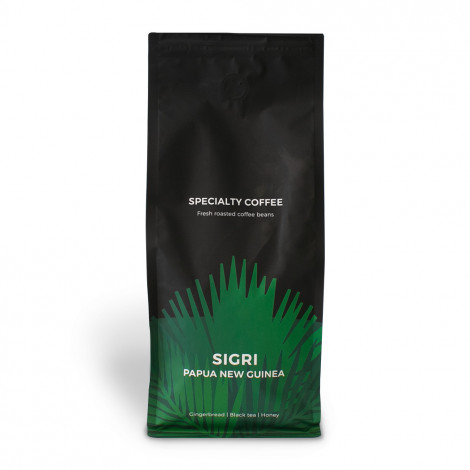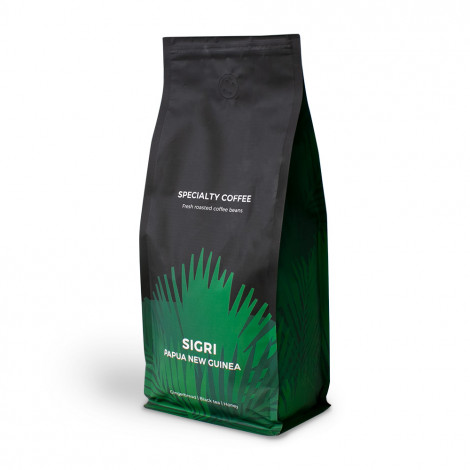 Specialty coffee beans "Papua New Guinea Sigri", 1 kg
Delivery takes 6 - 10 working days
Coffee passport
Coffee origin region
Asia
Coffee kind
Single origin
Taste guide
Black Tea
Ginger
Honey
About product
Discover the aroma of gingerbread cookies and black tea. The taste is filled with sweetness of honey, leaving a soft, mild and sweet aftertaste on the palate.
In the exotic land of Papua New Guinea, Sigri coffee plantation is located in the magnificent Vahgi Valley. In just few years this coffee has won the recognition among coffee lovers worldwide due to the exceptional taste and exclusive attention paid to coffee quality control. Coffee berries are only picked by hand and only when fully ripe, allowing the coffee to achieve a perfect sugar and acid balance. Beans are processed by wet processing method, naturally sun-dried and carefully sorted. The plantation is exceptional because of highly protected biodiversity. The variety of trees provide shade and protect not only the coffee plants and soil (which affects even ripening of coffee berries), but also provide home for 90 of the most exotic species of birds. When growing in a place like this, coffee must be magical.
Due to the exceptional quality and taste, this coffee is marked as Specialty. According to the SCA it scores 84 out of 100.
COUNTRY: Papua New Guinea
REGION: Wahgi valley
FARM: Sigri Estate
ALTITUDE: 1600 m
VARIETY: Caturra
PROCESS: Washed
ROAST PROFILE: Medium
TASTE PALATE: Gingerbread, Black Tea, Honey
With coffee
Enjoy delicious coffee paired with these delicacies.
Specifications
| | |
| --- | --- |
| Coffee type | Coffee beans |
| Coffee kind | Single origin |
| Manufacturer | Coffee Friend |
| Coffee origin region | Asia |
| Roasting level | Medium |
| Country of Origin | Lithuania |
| EAN | 646847409127 |
| Coffee beans type | Specialty coffee |
Frequently Asked Questions
Ask your question about the product