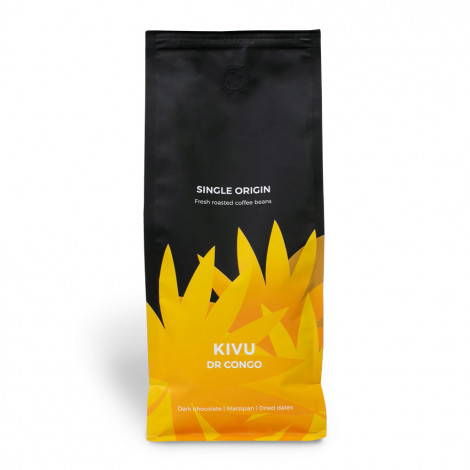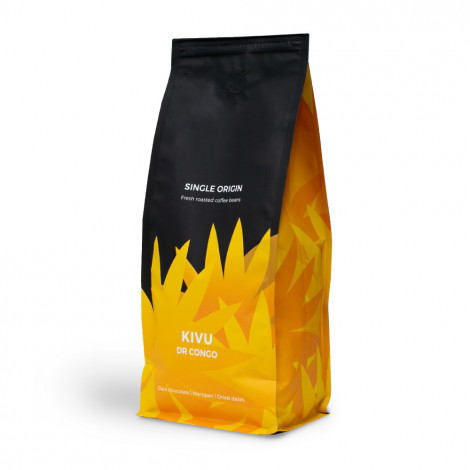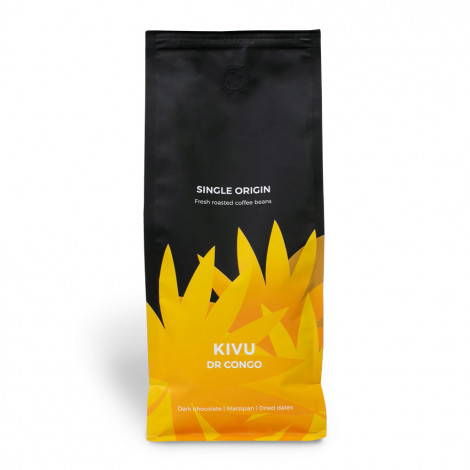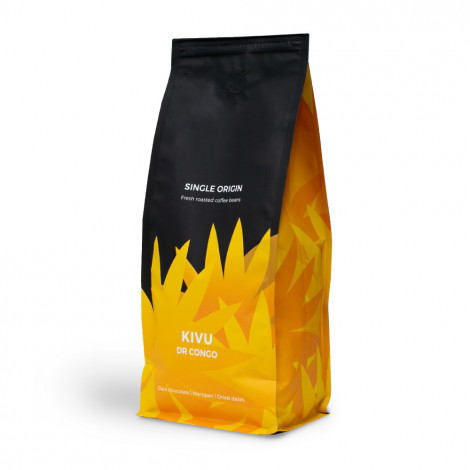 Single origin coffee beans "DR Congo Kivu", 1 kg
Delivery takes 1 - 3 working days * 96% of orders are delivered the next day.
Coffee passport
Coffee origin region
Africa
Coffee kind
Single-origin
Taste guide
Dark Chocolate
Dried Date
Marzipan
About product
These Bourbon type coffee beans are characterised by the sweet aroma of marzipan and dried dates, with a fruity sweetness and acidity filled flavours. Later you will feel a long and pleasant aftertaste of dark chocolate.
The Kivu Lake region in the Democratic Republic of the Congo is known not only for its extraordinary beauty, but also rich soil, tropical heat and humidity. The coffee plantations are located close to the powerful Nyiragongo volcano which is surrounded by nutritious soils that are ideal for coffee growing. During the last decade of 20th century, many coffee farms were almost completely destroyed because of repeated volcanic eruptions and the brutal civil war. Now farmers are rebuilding the plantations, making both locals and coffee lovers happy, because locals have a place to work in and coffee lovers can once again enjoy the perfect taste of quality coffee.
COUNTRY: DR Congo
REGION: Kivu
FARM: Smallholder farmers
ALTITUDE: 1500 m
VARIETY: Bourbon
PROCESS: Washed
ROAST PROFILE: Dark
TASTE PALATE: Marzipan, Dried Dates, Dark Chocolate
Specifications
| | |
| --- | --- |
| Coffee type | Coffee beans |
| Coffee kind | Single-origin |
| Manufacturer | Coffee Friend |
| Coffee origin region | Africa |
| Roasting level | Dark |
| Country of Origin | Lithuania |
| EAN | 646847409011 |
| Coffee beans type | 100% Arabica |
Frequently Asked Questions
What kind of beans are in this coffee - Arabica or Robusta?
That's 100% Arabica coffee beans grown in the Lake Kivu region.
Is this answer useful?
0
0
Ask your question about the product