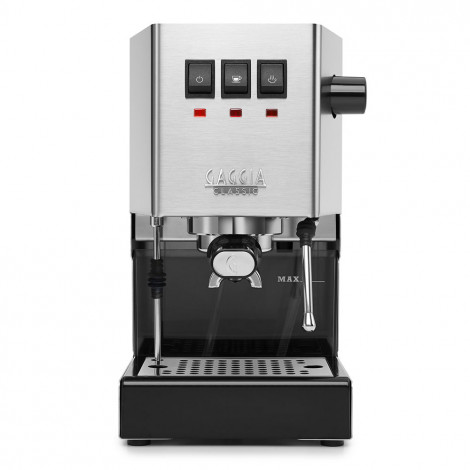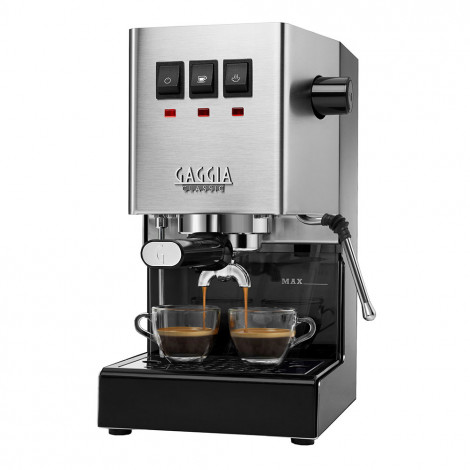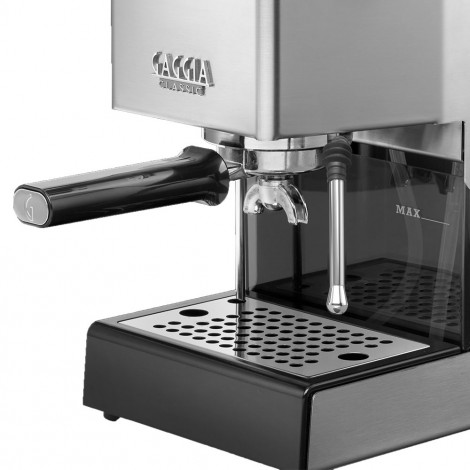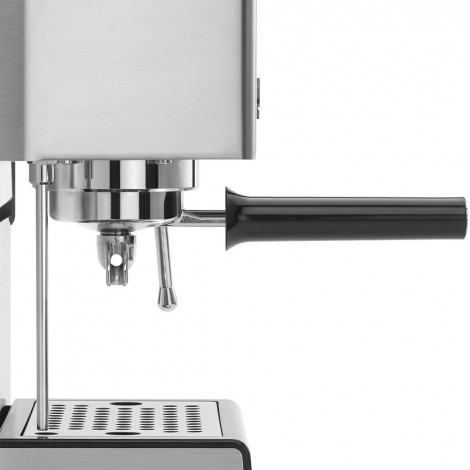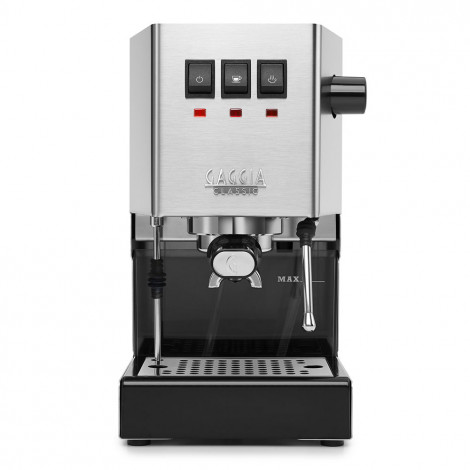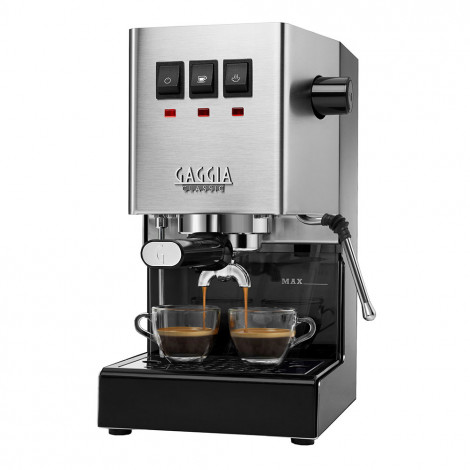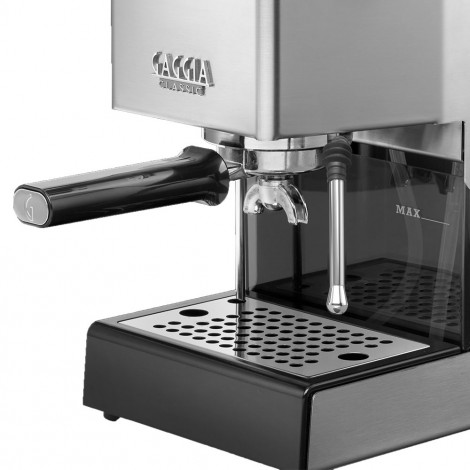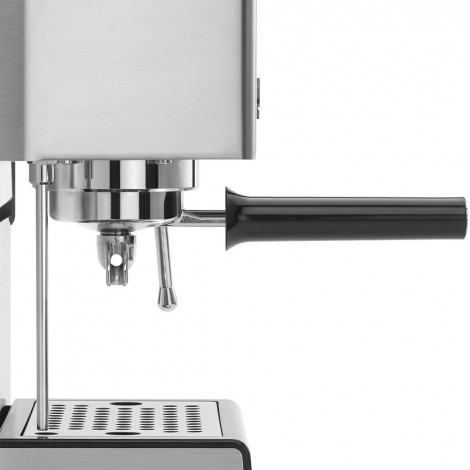 Coffee machine Gaggia Classic R19480/18
Become a member of COFFEE FRIEND'S VIP program and receive up to 5 vouchers of £10 each for your upcoming purchases at COFFEE FRIEND'S online store. More information will be provided via your personal e-mail address once you've completed your purchase. The offer applies exclusively to natural persons.

Coffee machine Gaggia Classic R19480/18
In Stock
Specifications
Coffee machine uses
Coffee pods, Ground coffee
Milk system type
Manual frother (professional)
Water pump pressure
15 BAR
Plug
EU plug (and certified UK conversion plug is included)
Number of black coffees prepared at once
2
About product
NEW INTUITIVE USER INTERFACE
The traditional rocker buttons and indicator lights for: on and off, espresso preparation, and steam dispensing allow total control.
​
DESIGN DETAILS
The iconic design of the Gaggia Classic has been updated to enhance your home barista experience, The new side shape makes the water level visible, and the drip tray has been redesigned for extra stabilty.
3 FILTERS FOR GROUND COFFEE AND POD
The machine comes with three filters: a "perfect crema" basket to help you have the perfect espresso from the first use, while single (7g) and double (14g) traditional baskets allow you to perfect your home barista skills.
CUP HOLDER
Espresso cups and glasses can be stored on the top of the machine for convenience, and to be ambiently heated by the boiler. A warm cup ensures that you espresso remains at the perfect temperature.
PROUDLY MADE IN ITALY
Guaranteed to be of premium quality, built with 80 years of passion for espresso making.
​
PROFESSIONAL CHROMED BRASS GROUP AND FILTER-HOLDER
Designed to professional standards, the group head and filter holder are made of chromed brass to give you the best in espresso quality and machine longevity. The heavy chromed brass group and filter-holder ensure a consistent and stable brewing temperature throughout the entire brewing process.
SOLENOID VALVE
The three-way solenoid valve relieves the pressure in the filter holder immediately after pulling a shot. Water empties from the filter holder via the open valve, and into the drip tray. This leaves the coffee puck dry, making it easy to clean.
TRADITIONAL GAGGIA BOILER
The boiler is designed for unparalleled temperature stability, giving you the best espresso every time you brew. The 15 bar pump pushes the hot water through the ground coffee at high pressure to ensure better tasting, crema topped, espresso.
PROFESSIONAL STEAM WAND WITH 2 STEAM OUTLETS
The perfect way to steam the milk, and make exquisitely silky, bar-quality microfoam.
Frequently Asked Questions
Ask your question about the product