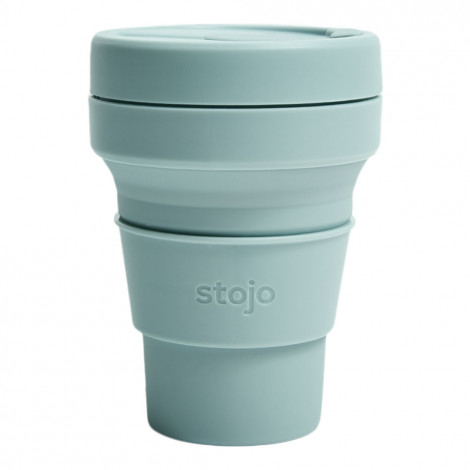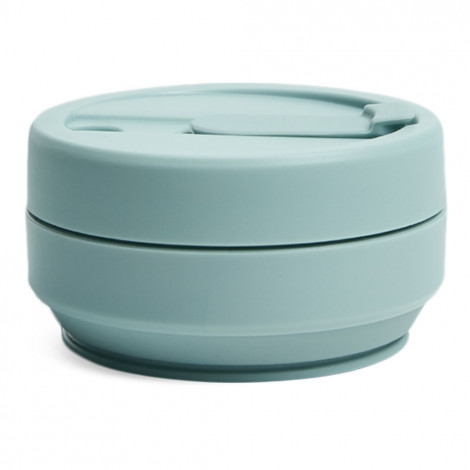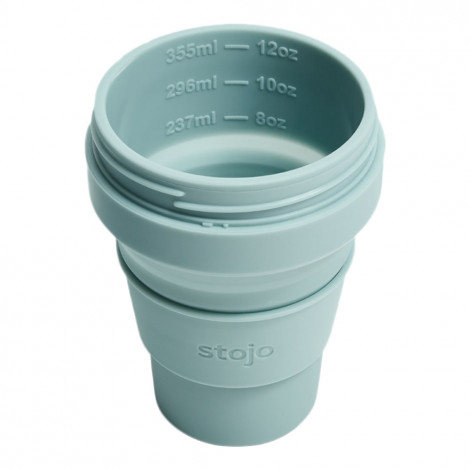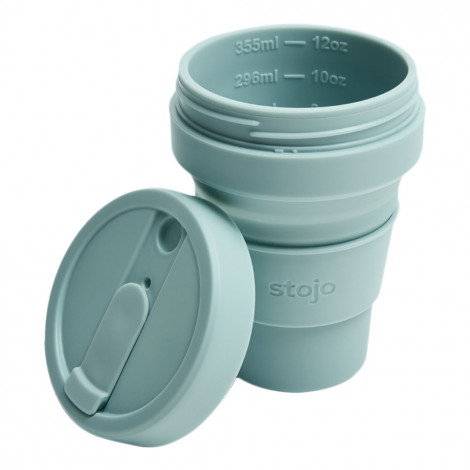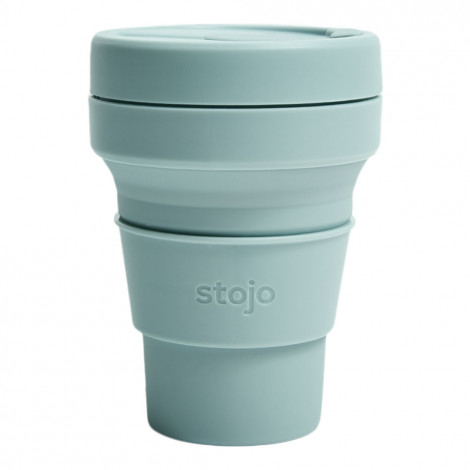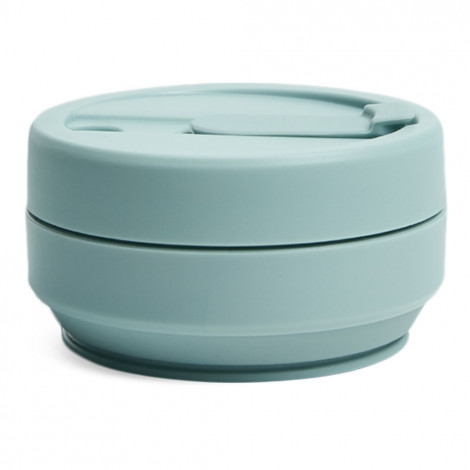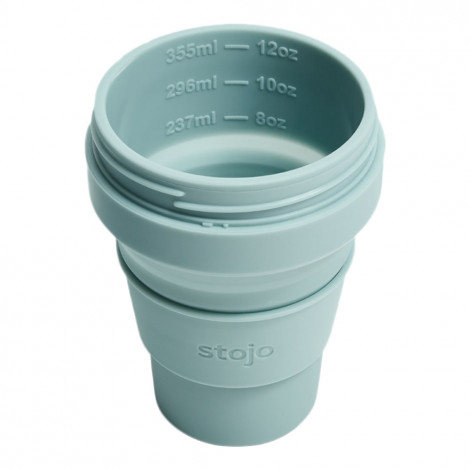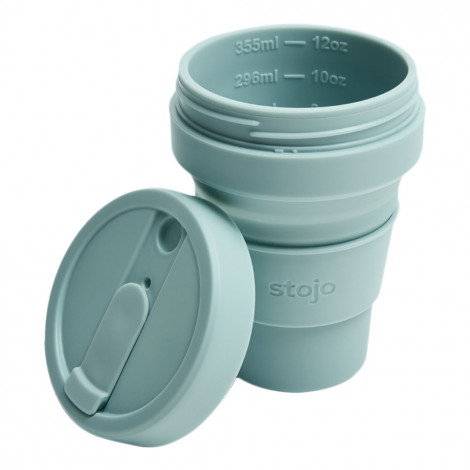 Collapsible cup Stojo Aquamarine, 355 ml

Collapsible cup Stojo Aquamarine, 355 ml
In Stock
Specifications
Country of Origin
United States of America
About product
Not too big, not too small, this 355-ml cup is juuuust right for just about anything. Take it with you everywhere, and you'll always be ready for a spontaneous cup of coffee or a hearty helping of porridge.
COLLAPSIBLE, CARRIABLE, CONVENIENT
Thanks to Stojo, it's literally never been easier (or more fun) to carry a reusable cup around. To collapse it, simply remove the temperature sleeve, open the mouth tab, and close your Stojo like an accordion. Reinsert the sleeve and close the tab for a leak-proof seal.
HOT, COLD OR ROOM-TEMP
In addition to hot drinks or foods, like coffee and oatmeal, Stojo's food-grade silicone and temperature-resistant sleeve make this cup equally perfect for cold snacks, like milkshakes or gazpacho.
DISHWASHER-SAFE
A reusable cup is only as good as how easy it is to clean it. To clean your Stojo, take it apart (you're not breaking it, we promise!), then place all of its components on the top rack of your dishwasher or wash by hand.
WORLD'S SAFEST SILICONE
Stojo's food-grade silicone is LFGB-certified — this is a European safety standard that is far stricter than the FDA's. It means that you can safely use Stojo to enjoy all of your favorite foods and beverages, regardless of their temperature.
NO GLUE, NO CHEMICALS
Stojo cups were designed to fit together like a puzzle, eliminating the need for glue or adhesives. Moreover, because safety always comes first, each component is BPA-free, lead-free and phthalate-free.
Features
– Mouth tab creates an airtight, leak-proof seal
– Dishwasher-safe, comes apart easily for simple cleaning
– LFGB-certified silicone cup and tab
– BPA-free polypropylene lid and temperature sleeve
– No phthalates, lead or glue
– Fit for standard cupholders
– 355-ml cup does NOT include a reusable straw
– Capacity: 355 ml
– Lid diameter: 9 cm
– Base diameter: 5.3 cm
– Height (expanded): 12.7 cm
– Height (collapsed): 5.1 cm
– Total weight: 113 g
Frequently Asked Questions
Ask your question about the product