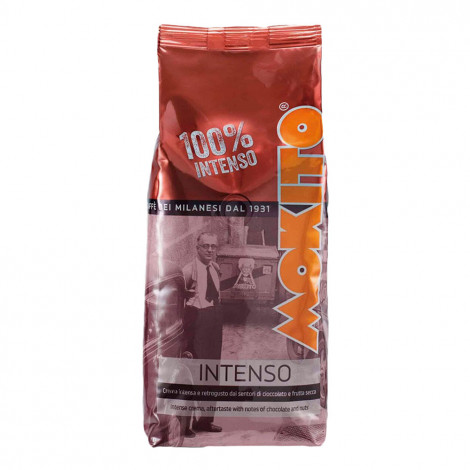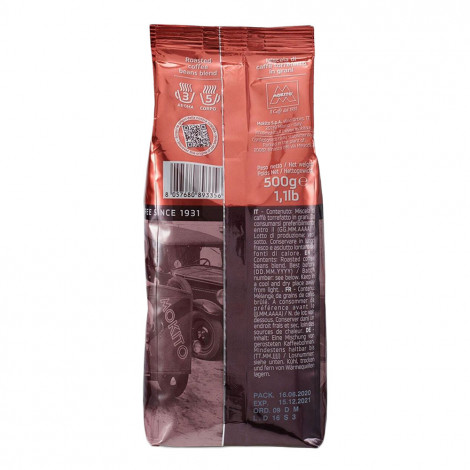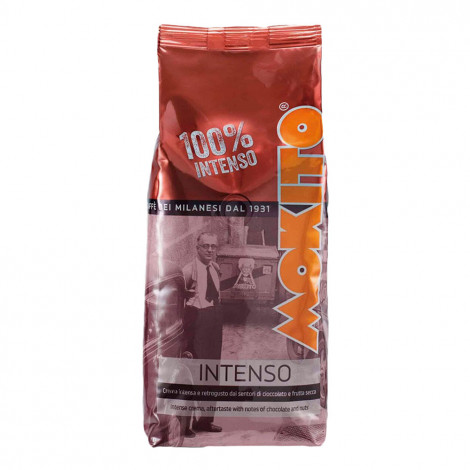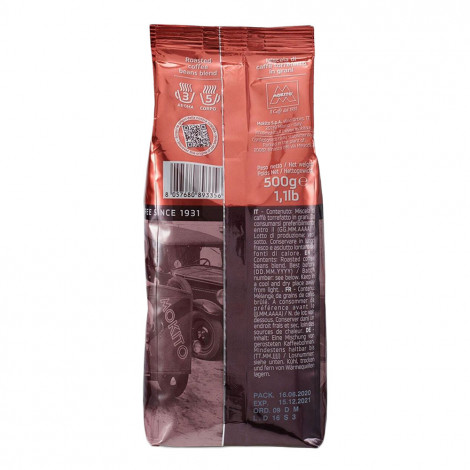 Coffee beans Mokito Intenso, 500 g
Product is no longer in production.

Coffee beans Mokito Intenso, 500 g
In Stock
Specifications
Coffee origin region
Brazil, Colombia, India, Indonesia, Mexico, Nicaragua
Coffee beans type
Arabica and robusta
About product
Strong and confident, Mokito's "Intenso" blend is created for those who tend to require an extra boost of energy during the day. Discover the pleasant aromas of chocolate, spices and dried fruit. Determined, energetic and delightfully intense!
Arabica (40%): Brazil, Nicaragua, Colombia.
Robusta (60%): India, Indonesia, Mexico.
Roasted and blended in Italy!
*****
Mokito's quintessentially Milanese story dates back to 1931, when the founder, Daniele De Bei, decided he wanted to supply fine coffee blends to the best cafés and restaurants in Milan, and later all across Italy too. Ninety years and four generations later, the pursuit of premium quality is still the daily focus of Mokito's dedicated team.
Ingredients: roasted coffee beans.
Storage conditions: store in a dry, cool place.
Taste guide
Chocolate
Dried Fruit
Spice
Coffee passport
Coffee origin region
Brazil, Colombia, India, Indonesia, Mexico, Nicaragua
Frequently Asked Questions
Ask your question about the product