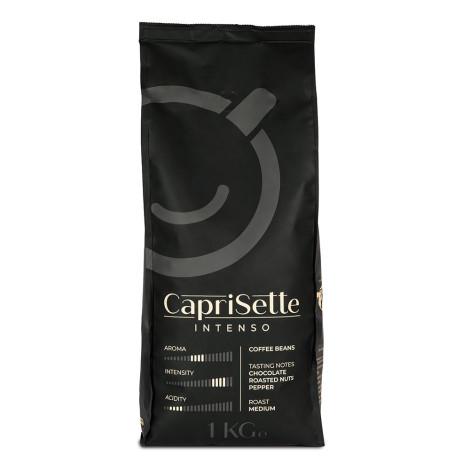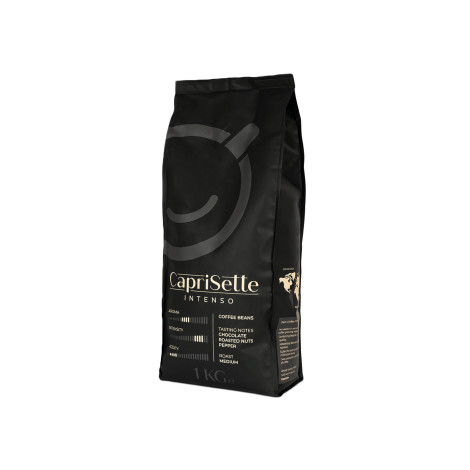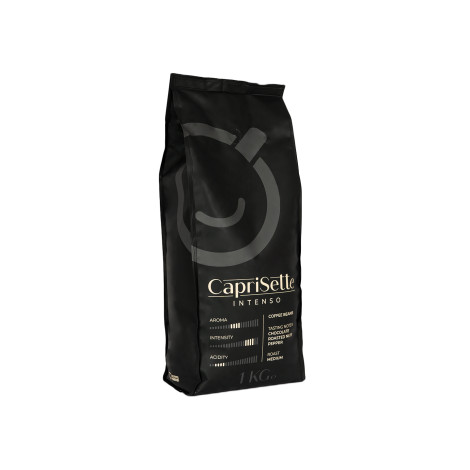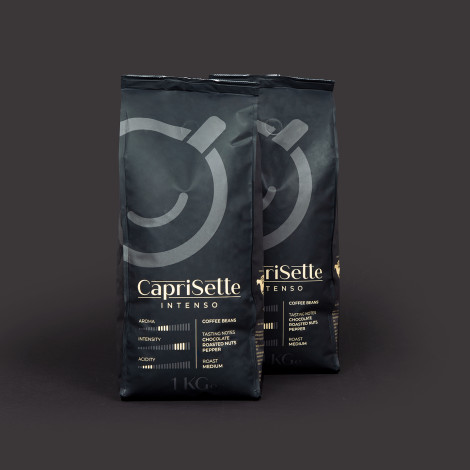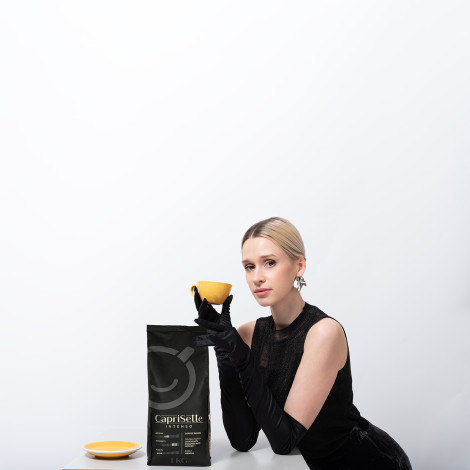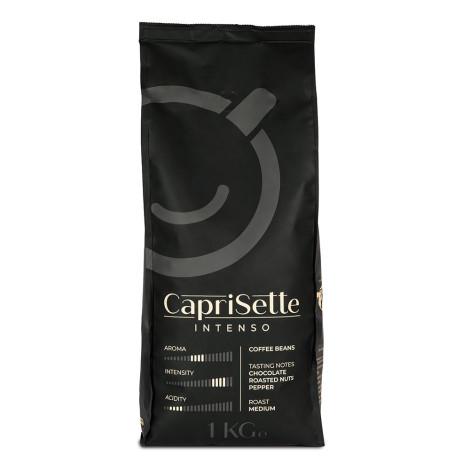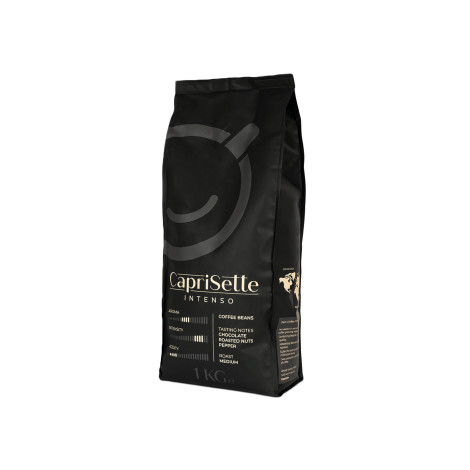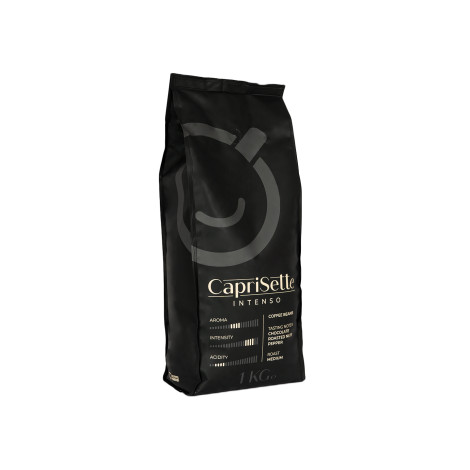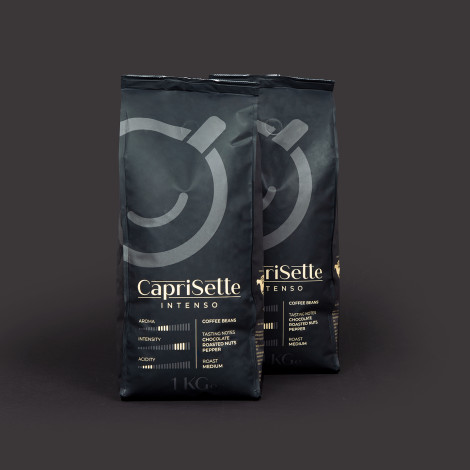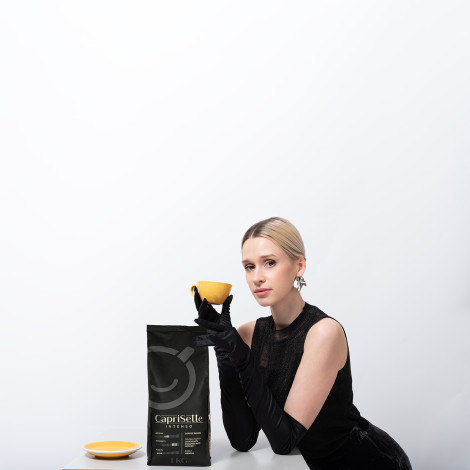 Coffee beans Caprisette Intenso, 1 kg
Delivery takes 1 – 3 working days
Take
a coffee quiz
and find out which coffee matches your taste in only 30 seconds.
Promotion is only valid for carts with 4 or more bags of coffee in them. Four's not enough? Buy 6 then—and only pay for 3. What about 8 bags? You'll pay for 4 then... and so on. The number of available items and gifts is limited. Promotions and discounts do not stack. The company reserves the right to change the conditions of this promotion at any time. Promotion is valid until 09.01.2024.

Coffee beans Caprisette Intenso, 1 kg
In Stock
Specifications
Manufacturer
Coffee Friend
Coffee origin region
Asia, Brazil, South America, Vietnam
Country of Origin
Netherlands
Coffee beans type
Arabica and robusta
About product
Looking for a coffee to jolt you right out of your sleep in the morning, help you stay awake during the day and remain energised even when you have hardly slept at all the night before? Or perhaps you're convinced that real coffee MUST be intense and strong? Whichever of these two groups you belong to, "Intenso" is the brew for you!
This blend of Brazilian and Vietnamiese varieties combines arabica (45%) and robusta (an impressive 55%!!!) beans, so there's guaranteed to be enough caffeine in here. To provide you with both a burst of energy and the exquisite pleasure of a delicious cup of coffee, the beans boast subtle notes of dark chocolate, an intriguing hint of toasted nuts, and some peppery spiciness too.
***
Designed for a delicious daily cuppa, this is Coffee Friend's best-selling range of coffees. Blends of various different flavours are suited well both for regular black coffee and your favourite milk-based drinks.
Ingredients: roasted coffee beans.
Storage conditions: store in a cool place, away from direct sunlight.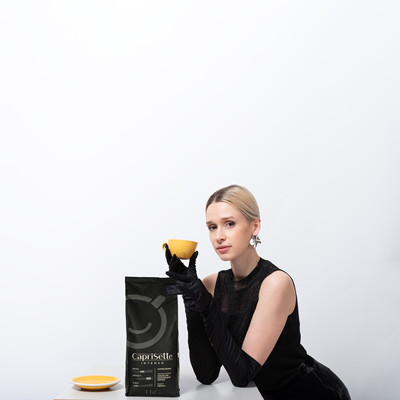 Taste guide
Chocolate
Pepper
Coffee passport
Coffee origin region
Asia, Brazil, South America, Vietnam
Frequently Asked Questions
Ask your question about the product