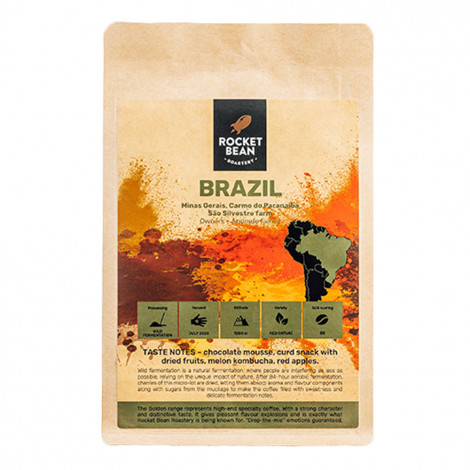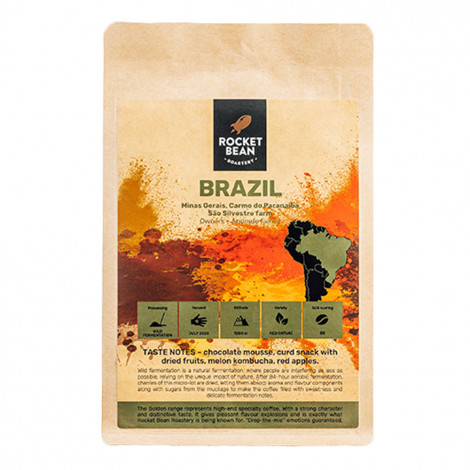 Brazil, Fazenda Sao Silvestre, Natural, Wild fermentation 200 g
This product is out of stock, but you can get in touch to find out when it will be available or get an offer for similar product if interested.
Coffee passport
Coffee origin region
Brazil
Coffee kind
Single origin
Taste guide
Dried Fruit
Honeydrew
Red apple
About product
Brazil
Region – Minas Gerais, Carmo do Paranaíba
São Silvestre farm
Owners – Andrade family
Taste notes – chocolate mousse, curd snack with dried fruits, melon kombucha, red apples.
Wild fermentation is a natural fermentation where people are interfering as little as possible, relying on the unique impact of nature. After 84-hour aerobic fermentation, cherries of this micro-lot are dried, letting them absorb aroma and flavor components along with sugars from the mucilage to make the coffee filled with sweetness and delicate fermentation notes.
Specifications
| | |
| --- | --- |
| Coffee type | Coffee beans |
| Coffee kind | Single origin |
| Manufacturer | Rocket Bean Roastery |
| Coffee origin region | Brazil |
| Country of Origin | Latvia |
Frequently Asked Questions
Ask your question about the product