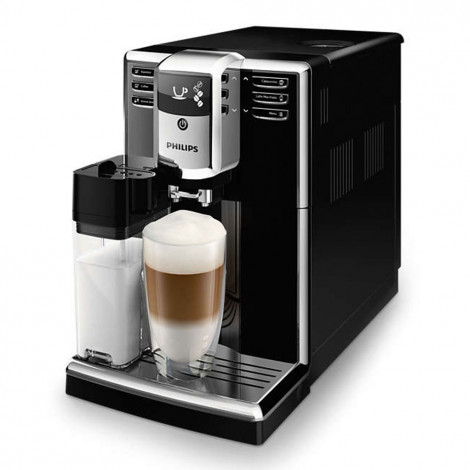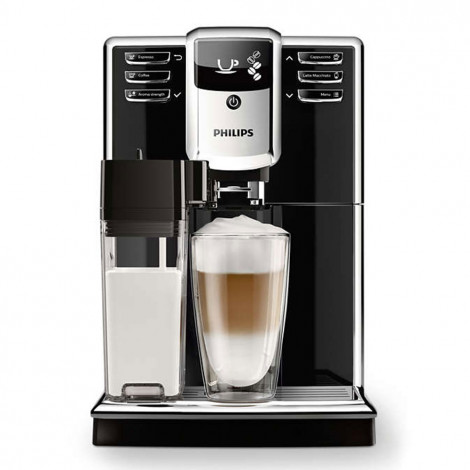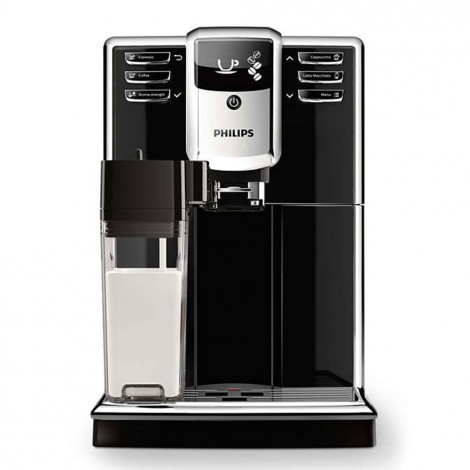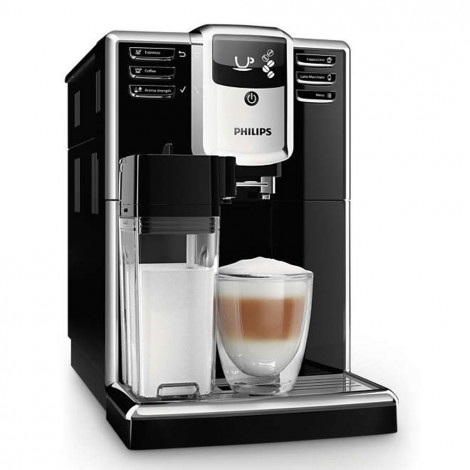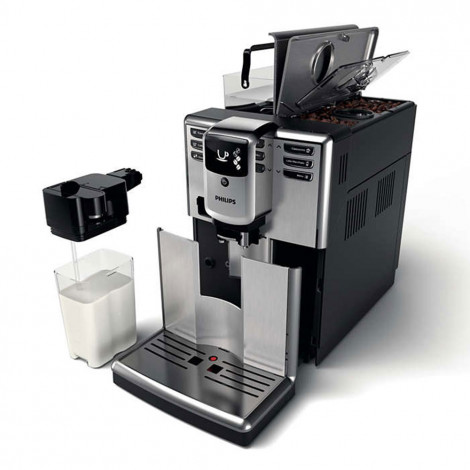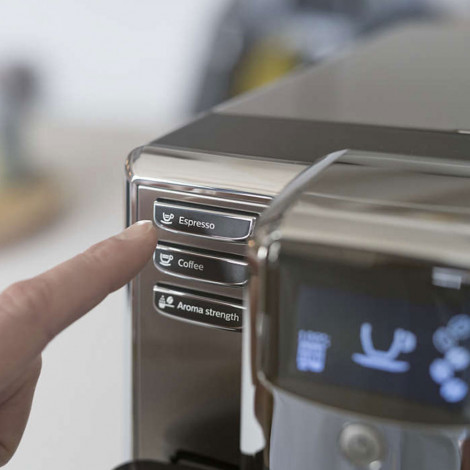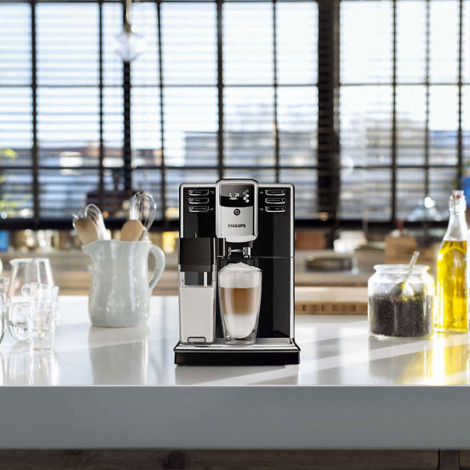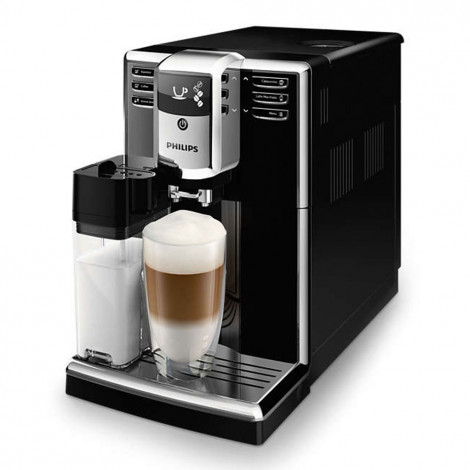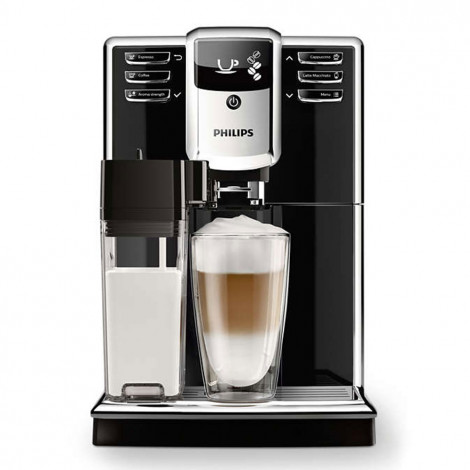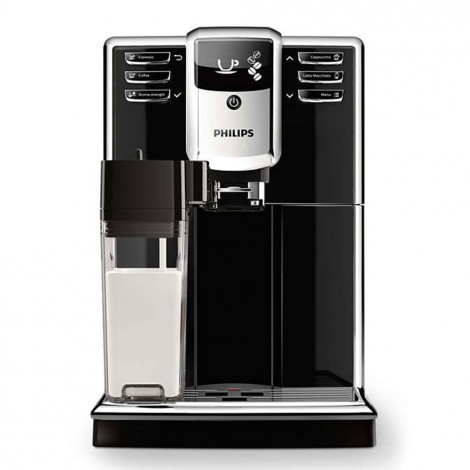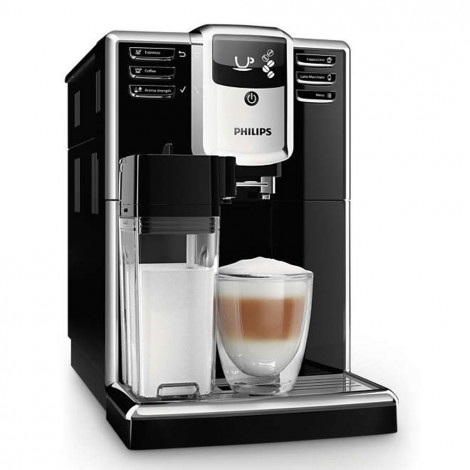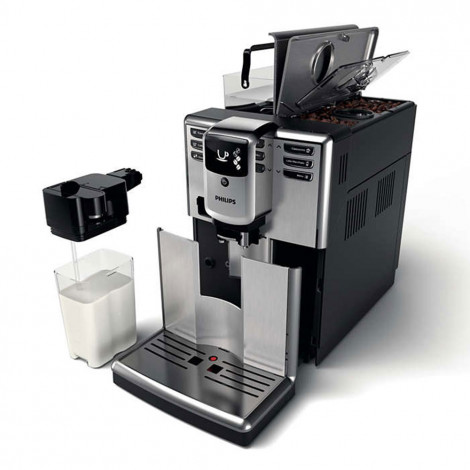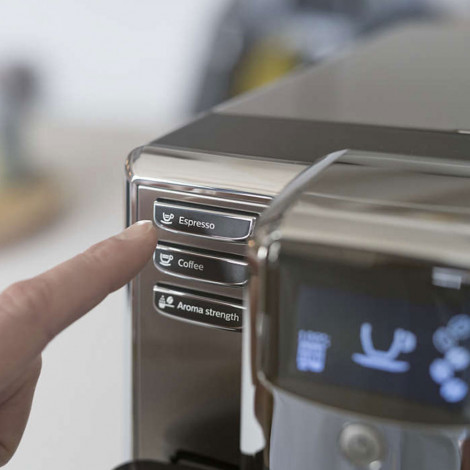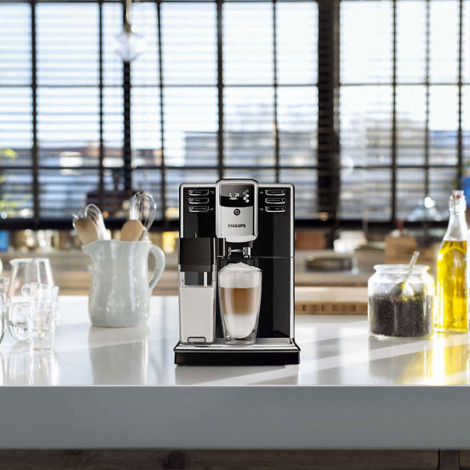 Coffee machine Philips "Series 5000 OTC EP5360/10"
By buying this coffee machine, you become eligible for the VIP membership program and discount vouchers with a total value of £50.
Become a member of COFFEE FRIEND'S VIP program and receive up to 5 vouchers of £10 each for your upcoming purchases at COFFEE FRIEND'S online store. More information will be provided via your personal e-mail address once you've completed your purchase. The offer applies exclusively to natural persons.
This product is out of stock, but you can get in touch to find out when it will be available or get an offer for similar product if interested.
Specifications
Coffee machine uses
Coffee beans, Ground coffee
Milk system type
Integrated milk tank
Adjustable beverage amount
Yes
Does coffee machine prepare hot water?
Yes
Does coffee machine prepare hot milk?
Yes
Adjustable coffee strength
Yes
Height-adjustable coffee spout
150 mm
Programmable water temperature
Yes
Water pump pressure
15 BAR
Country of Origin
European Union
Plug
EU plug (and certified UK conversion plug is included)
Coffee machine's screen
Black/White
Coffee machine's menu language
english, german
Coffee grounds capacity (portions)
15
Number of black coffees prepared at once
2
Number of coffee with milk recipes prepared at once
1
Other
Hot water, Milk foam
Coffee
Americano, Black coffee, Cappuccino, Espresso, Latte Macchiato
Preparable recipes
Americano
Black coffee
Cappuccino
Espresso
Latte Macchiato
About product
This fully automatic coffee machine offers an abundance of options to adapt your drink to your preference. You can easily personalize and save the quantity, strength and temperature for each beverage. Feel free to experiment and prepare delicious drinks!
MILKY COFFEE BEVERAGES
Automatically frothed in the milk container, the milk foam always results in a soft and creamy consistency. Each cup of coffee will be decorated with velvety, flavor receptors awakening milk foam. Milk in the container is always frothed twice. The velvety layer is poured in the coffee at the set temperature. The milk container can be safely stored in the refrigerator when not in use.
FAST HEATING BOILER
Due to the fast heating boiler you will always enjoy coffee at the perfect temperature. Light aluminum and stainless steel housing boiler can quickly reach high temperatures.
AQUACLEAN FILTER
New and patented innovative "AquaClean" water filter gives you a chance to use your automatic coffee machine at full capacity. This filter allows you to prepare up to 5000 cups of coffee without descaling the coffee machine. Descaling notes are deactivated automatically when the "AquaClean" filter is integrated. It's recommended to change the filter every 3 months.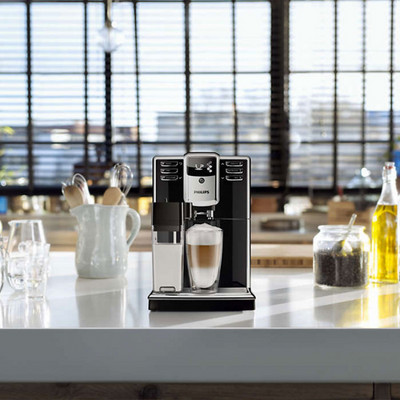 Frequently Asked Questions
Ask your question about the product