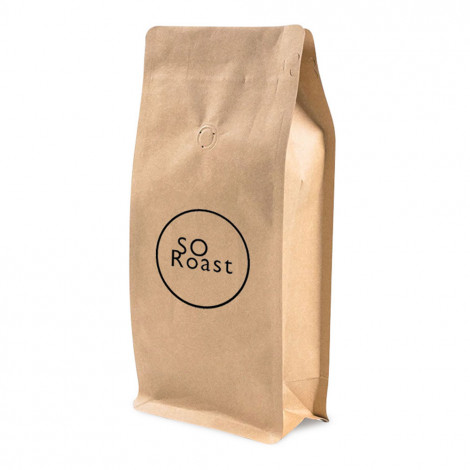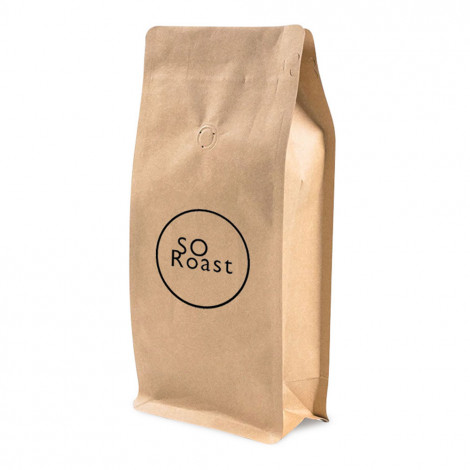 Specialty coffee beans SORoast Coffee Rwanda Gitwe, 1 kg
Product is no longer in production.
Please note that coffees from different roasters will be sent separately. Delivery in the UK only.

Specialty coffee beans SORoast Coffee Rwanda Gitwe, 1 kg
In Stock
Specifications
Coffee kind
Single-origin
Coffee origin region
Kivu, Rwanda
Roasting level
Medium light
Coffee beans type
100% Arabica, Specialty coffee
About product
With the first sip you'll sense dark chocolate and brown sugar aromas with noteable peach, orange and passion fruit taste notes.
These beans are carefully picked and washed in the Gitwe's washing station in Rwanda, located near well known Kivu Lake. Gitwe is surrounded by hills covered with green coffee trees, and the volcanic soil, making this coffee some of the finest in the country.
Rwanda is blessed with ideal coffee growing conditions that help develop unique, pleasant taste: high altitude, regular rainfall and volcanic soils, rich in essential minerals.The vast majority of Rwandan coffee is produced by smallholders – family farms that are usually just one hectare small. Rwandan smallholders organise themselves into cooperatives and share centralised washing stations.
Flowering takes place between September and October and the harvest runs from March to July with shipments starting in late May – early June. Cherries delivered to Gitwe are pulped right away, fermented 8-12 hours, and then sundried on raised beds for 10-15 days
Due to the exceptional quality and taste, this coffee is marked as Specialty. According to the SCAA it scores 86,5 out of 100.
COUNTRY: Rwanda
REGION: Kivu
FARM: Smallholders
ALTITUDE: 1800 m
VARIETY: Red Bourbon
PROCESS: Washed
TASTE PALATE: Dark chocolate, Peach, Orange
Coffee passport
Coffee origin region
Kivu, Rwanda
Coffee kind
Single-origin
Roasting level
Medium light
Frequently Asked Questions
Ask your question about the product