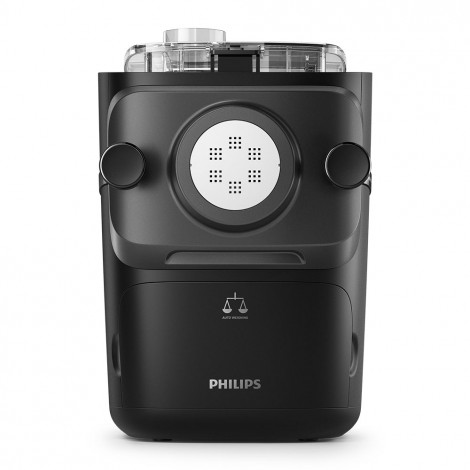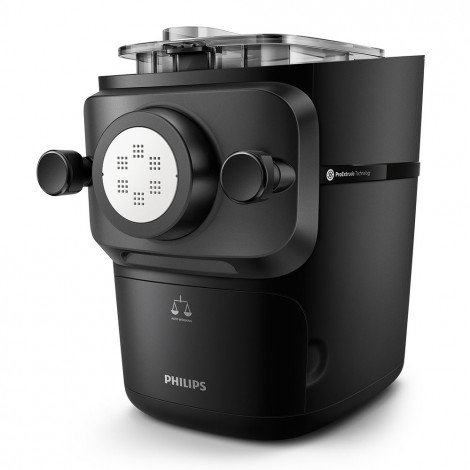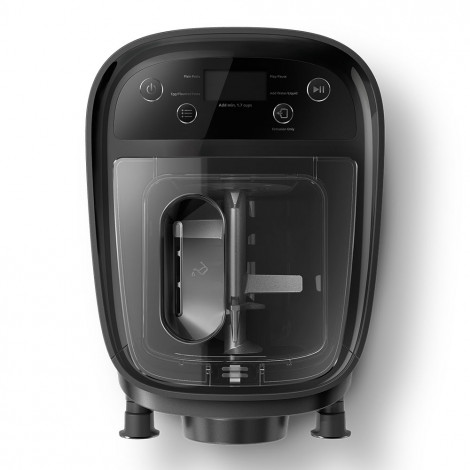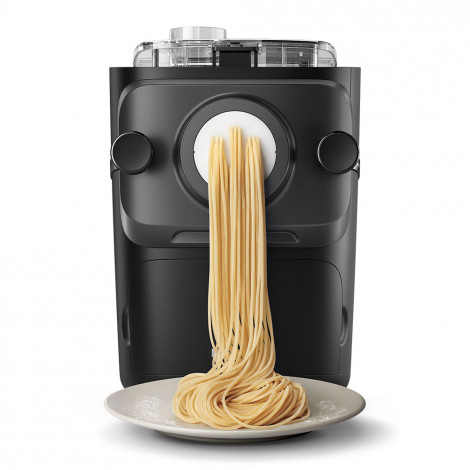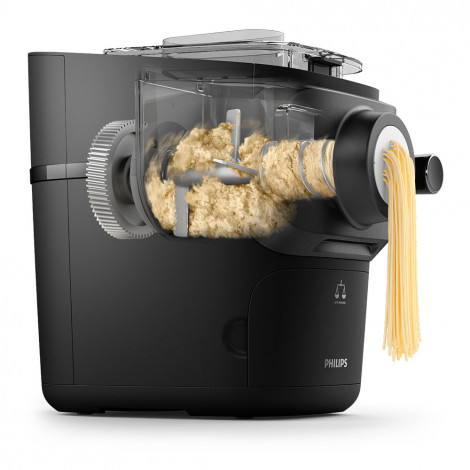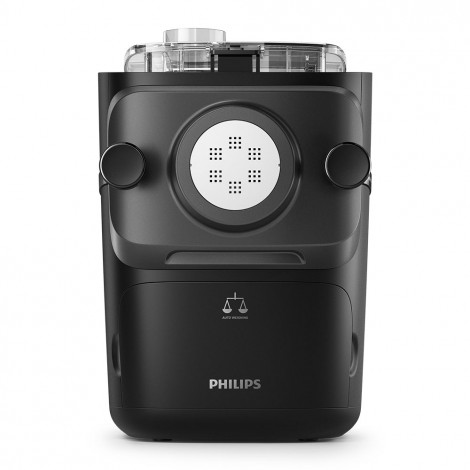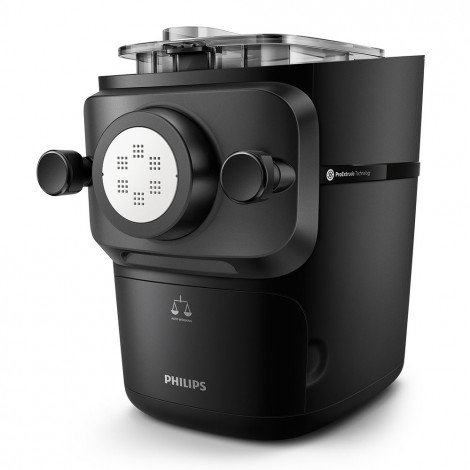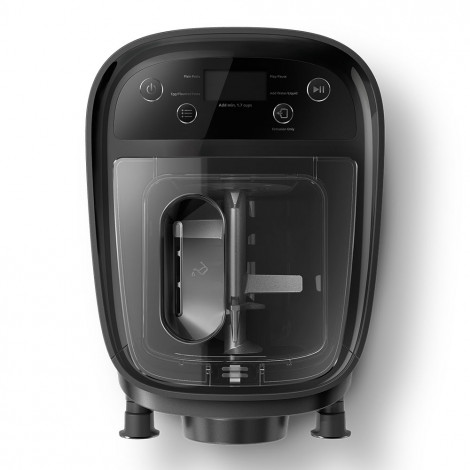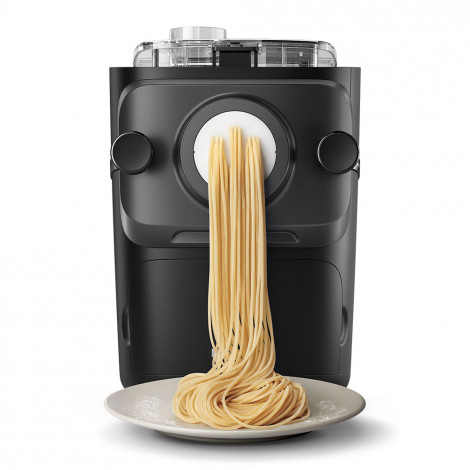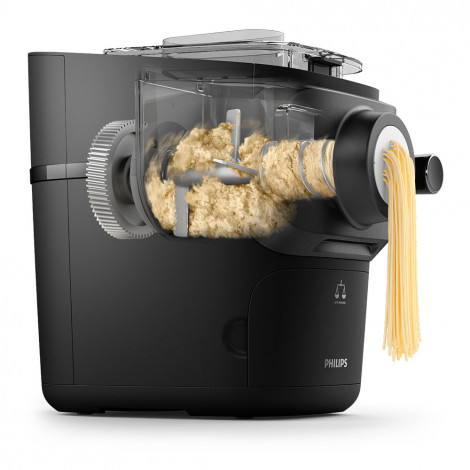 Pasta maker Philips 7000 Series HR2665/96
Delivery takes 8 – 12 working days * 90% of orders are delivered in 8 working days.

Pasta maker Philips 7000 Series HR2665/96
In Stock
Specifications
Plug
EU plug (and certified UK conversion plug is included)
About Philips 7000 Series HR2665/96
Fresh pasta with close to no effort.
This handy appliance will put homemade pasta back on the menu in your household! The unique "ProExtrude" technology will create a flawlessly smooth texture, while the mixing and automatic weighing features will enable you to have fresh pasta ready in less than 10 minutes*.
– "ProExtrude" technology
– Automatic weighing
– 10 shaping discs
– Power: 200 W
"PROEXTRUDE" TECHNOLOGY
This unique technology combines a powerful motor, a sturdy metal mixing paddle and a durable metal panel. With the help of these tools, the texture of your pasta is guaranteed to come out perfect, regardless of the shape you choose.
OPTIMISED MIXING
The optimised design of the mixing chamber and the powerful metal blending bar help you create the required dough texture every time.
AUTOMATIC WEIGHING
The built-in scales are there to calculate the exact amount of liquid required for your chosen type of flour. Flawless results are guaranteed!
FULLY AUTOMATED
This "Philips" pasta maker is fully automated. Simply pour in the ingredients, then sit back and let "Philips" take care of the rest!
LARGE CAPACITY
Prepare up to 8 servings of delicious homemade pasta at once.
STYLISH AND EASY TO USE
The elegant design of this pasta maker is bound to adorn any kitchen, while the non-stick, dishwasher-safe components are guaranteed to make clean-up a breeze.
UP TO 10 PASTA SHAPES TO CHOOSE FROM**
Choose from a variety of pasta shapes to prepare you ideal dish. A measuring cup and special cleaning tools are also included in the set.
*Calculated for 250 g of pasta (2–3 servings).
**The exact number of shaping discs included depends on the model.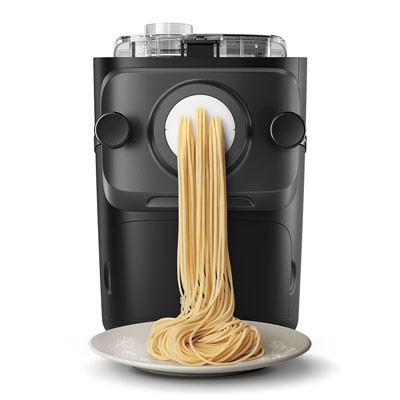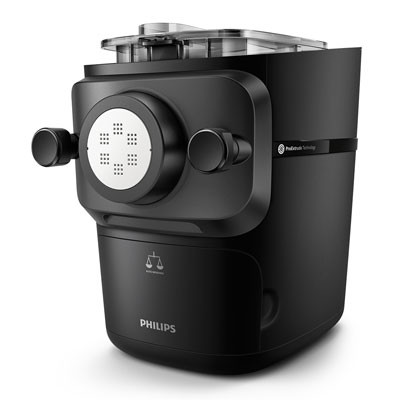 Frequently Asked Questions
Ask your question about the product
Philips 7000 Series HR2665/96 reviews