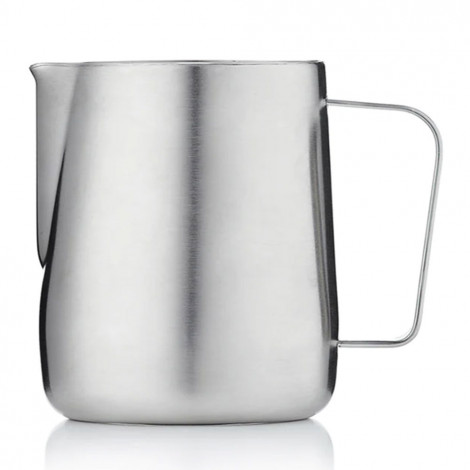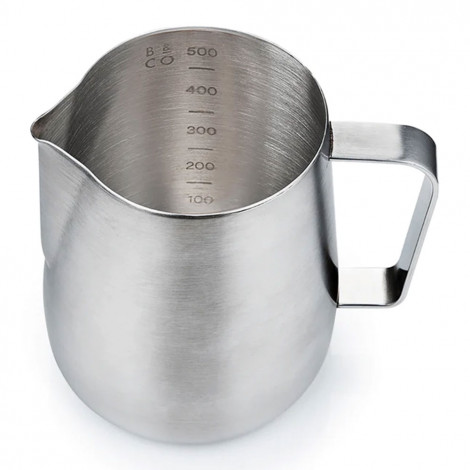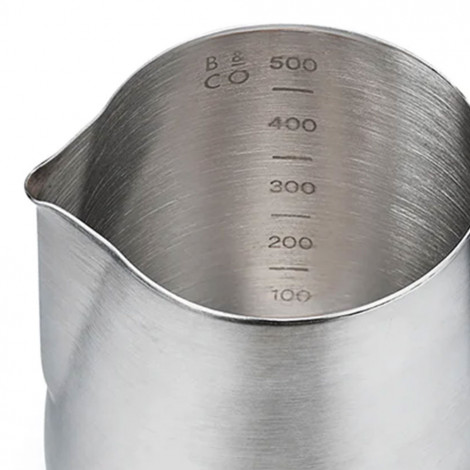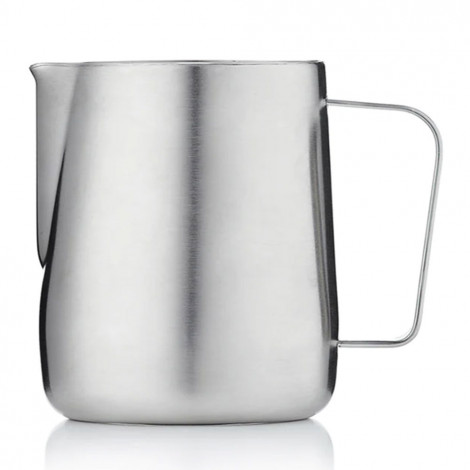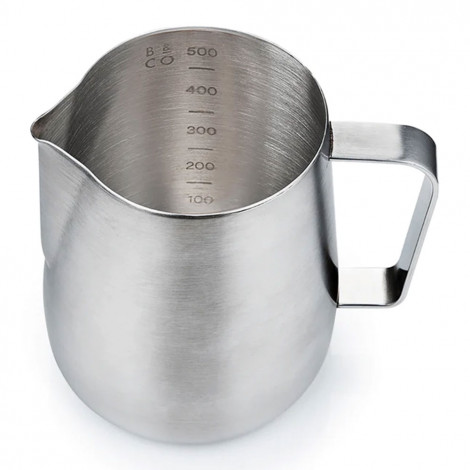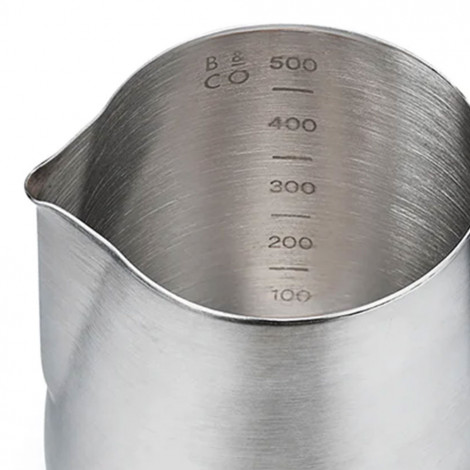 Milk pitcher Barista & Co Core Brushed Steel, 600 ml
Product is no longer in production.

Milk pitcher Barista & Co Core Brushed Steel, 600 ml
In Stock
Specifications
Type
Milk frothing jugs (pitchers)
Manufacturer
Barista & Co
Extra features
Dishwasher safe
Country of Origin
United Kingdom
About product
This is a true barista essential! All good baristas and passionate coffee lovers need a go-to milk pitcher that's accurate, durable and hard-wearing — and this pitcher certainly does not disappoint. The new model has been upgraded with an array of new features, while keeping its former good looks.
DURABLE AND DISHWASHER-SAFE
The milk pitcher has a sturdy titanium coating that protects it from any damage and allows the pitcher to be washed in the top shelf of a dishwasher. The medical-grade 304 stainless steel, which the inside of the pitcher is made of, is rust-resistant and doesn't chip when faced with a steam wand.
ERGONOMIC, HYGIENIC AND SAFE
The laser-welded handle eliminates unwashable crevices and is ergonomically designed to feel natural in the hand while pouring. In addition, it has ample space to prevent the fingers from touching the body of the pitcher while in use.
TRUSTED BY PROFESSIONALS
"Core" milk pitchers are trusted by hundreds of cafés and coffee brewing professionals all over the world. They offer a light weight and a precise, consistent pour that's perfect for latte art. Moreover, internal measure marks allow for the correct amount of milk to be poured into the pitcher, which reduces wastage and provides a guide to the perfect milk to foam ratio for any milk-based coffee drink.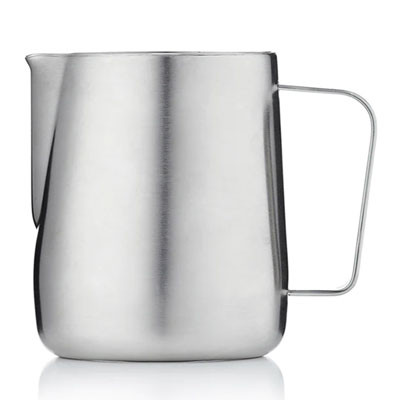 Frequently Asked Questions
Ask your question about the product