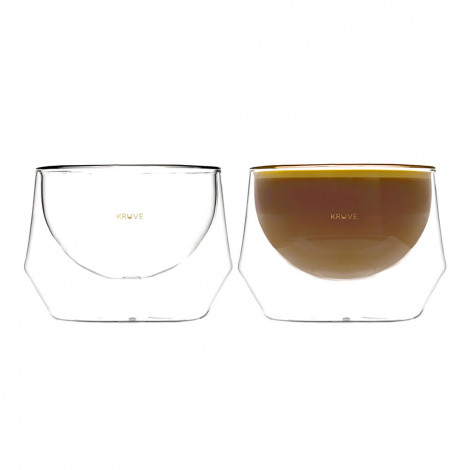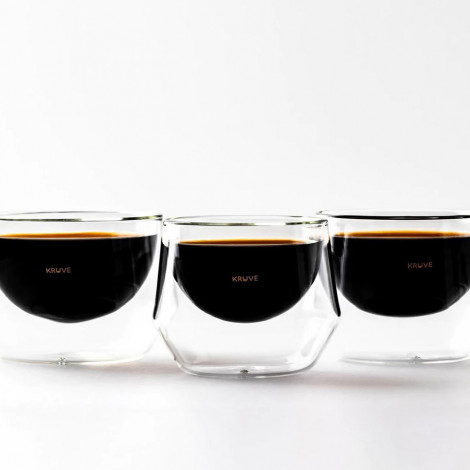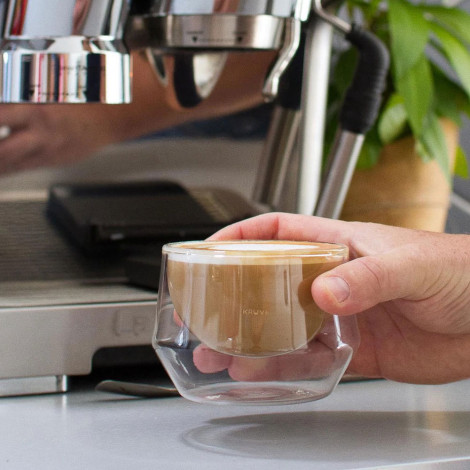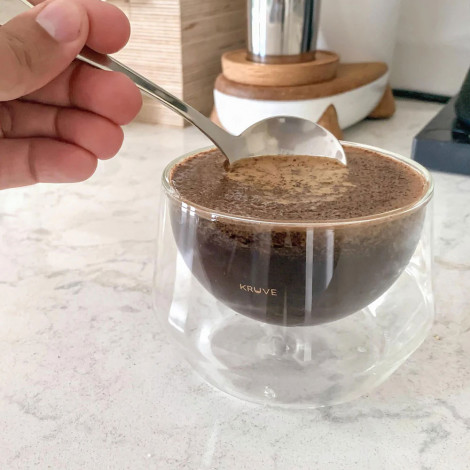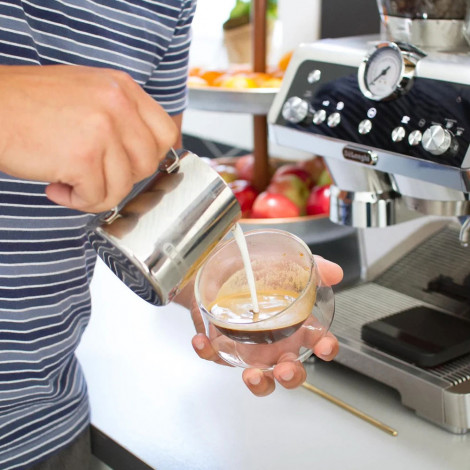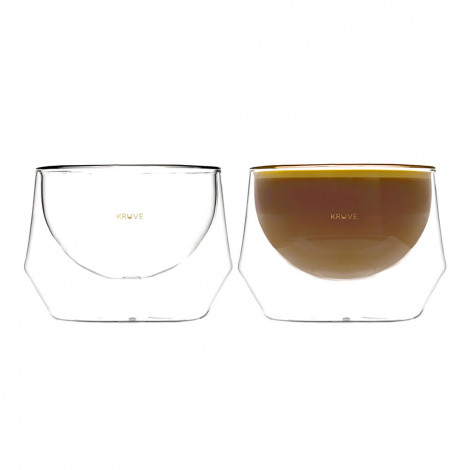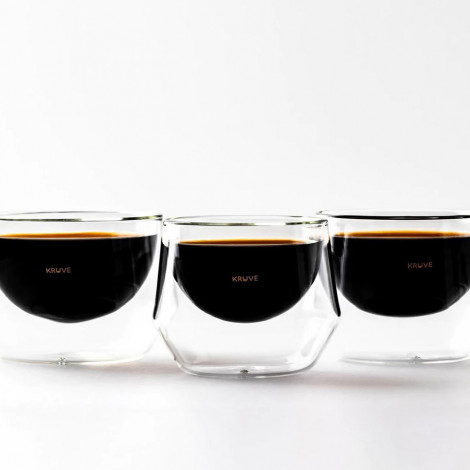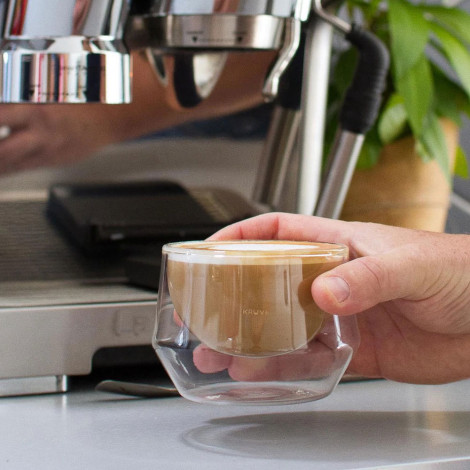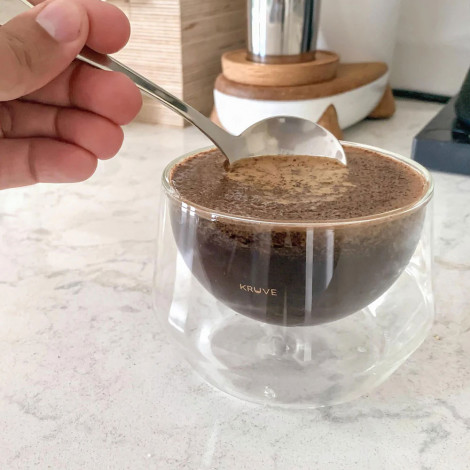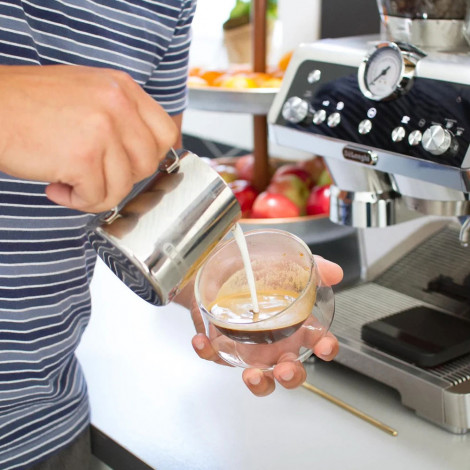 Glasses Kruve Imagine Cappuccino, 2 pcs. x 200 ml
Delivery takes 8 – 12 working days * 90% of orders are delivered in 8 working days.
Glasses Kruve Imagine Cappuccino, 2 pcs. x 200 ml
In Stock
Specifications
Material
Borosilicate Glass
About product
The "IMAGINE" line of glasses from Kruve is dedicated to sworn fans of latte art. Thanks to the spherical internal shape of these dishes, creating gorgeous drawings from milk foam is now simpler and more convenient than ever! Those who prefer classic black coffee will love these glasses too: a glass like that cannot but make your morning brew taste even better. Adventurous coffee lovers and seasoned connoisseurs can use these glasses as cupping bowls as well.
– Spherical design
– Suited perfectly for latte art
– Work great for black coffee
– Can be used as cupping bowls
– Made from hand-blown borosilicate glass
– Double wall is excellent at maintaning the temperature of your coffee, while the glasses themselves remain pleasantly cool
– Dishwasher-safe
– Do not microwave
– The set includes two 200-ml glasses
***
When KRUVE entered the specialty coffee market in 2015, its innovative brewing tools certainly didn't take long to attract attention and even win several highly respected awards. Nowadays, this company is known and loved by regular participants of the World Barista Championship and everyday coffee enthusiasts alike. With its gorgeous, high-quality products, KRUVE is bound to make your brewing rituals that much more enjoyable.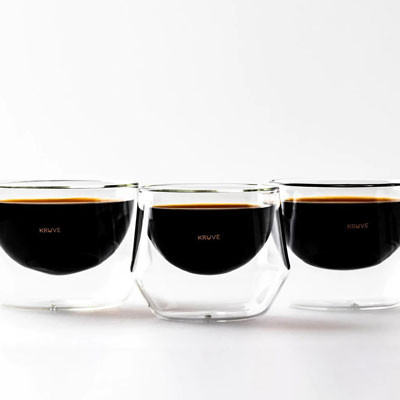 Frequently Asked Questions
Ask your question about the product