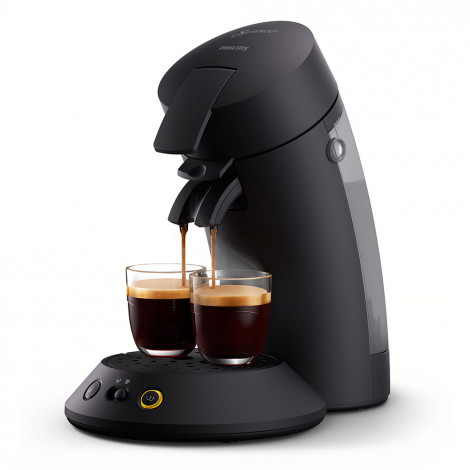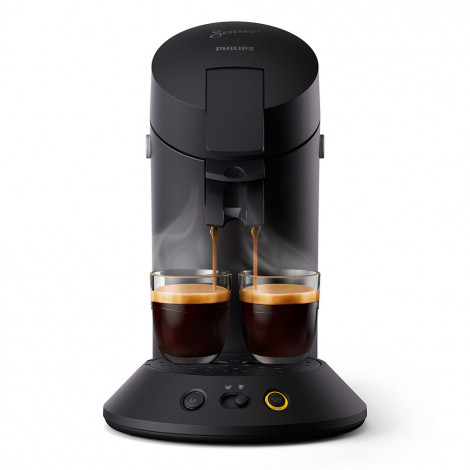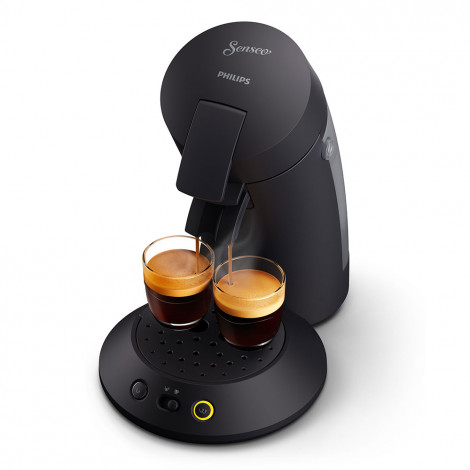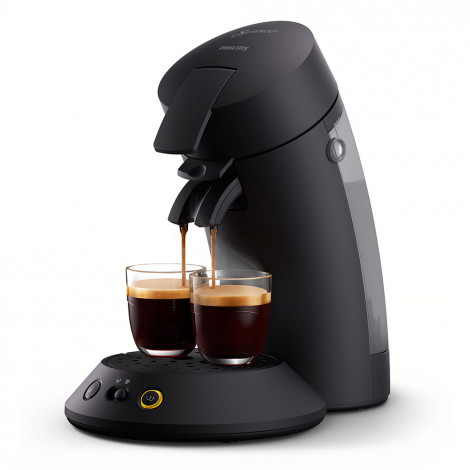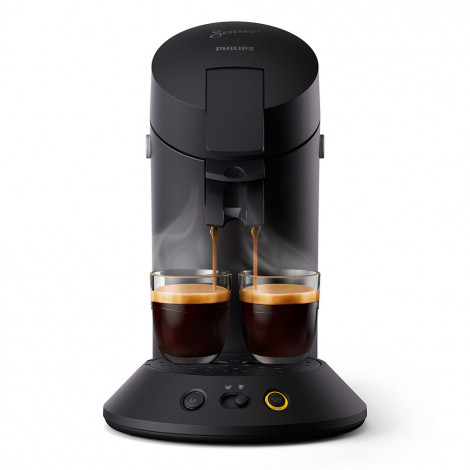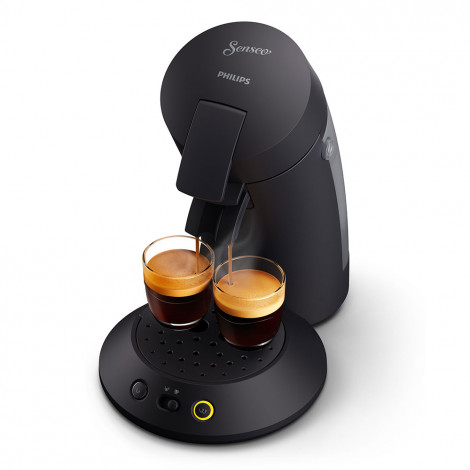 Coffee machine Philips Senseo "Original Plus CSA210/60"
This product is out of stock, but you can get in touch to find out when it will be available or get an offer for similar product if interested.
Specifications
Coffee machine uses
Coffee pads
Adjustable beverage amount
Yes
Height-adjustable coffee spout
100 mm
Water pump pressure
1 BAR
Country of Origin
European Union
Plug
EU plug (and certified UK conversion plug is included)
Coffee machine's screen
None
Number of black coffees prepared at once
2
About product
The most iconic SENSEO® coffee pad machine, now renewed. Choose long or intense coffee in an easy and intuitive way thanks to Intensity Select. Coffee Boost technology spreads the water via 45 holes over the coffee pad for the richest flavor.
COFFEE BOOST TECHNOLOGY
Coffee Boost technology disperses the hot water, via 45 aroma nozzles, evenly through each coffee pad. Get the most out of your coffee pad for the best tasting cup of coffee.
CREMA PLUS TECHNOLOGY
Crema Plus technology ensures the finest and most velvety crema layer. For each cup of coffee.
VARIETY OF FLAVOURS
By choosing different coffee pads, you can enjoy a vast variety of different coffee blends and flavors.
INTENSITY SELECT FOR LONG OR INTENSE COFFEE RECIPES
Delicious long or intense recipes with the simple flick of a switch.
DIRECT START AND SHUT-OFF
The Direct Start function prepares your coffee straight after the machine has heated up. After making coffee, your SENSEO® machine switches off automatically for energy saving.
1 OR 2 CUPS AT THE SAME TIME
Prepare 1 or 2 cups of delicious coffee in less than a minute.
GREEN PRODUCT
Less energy consumption and more recycled plastics ensure that the machine is more environmentally friendly before, during and after its life with you.
TESTED MORE THAN 10 000 TIMES
Philips tests their coffee makers during the development process for more than 10 000 cups of coffee. This ensures high quality and durability.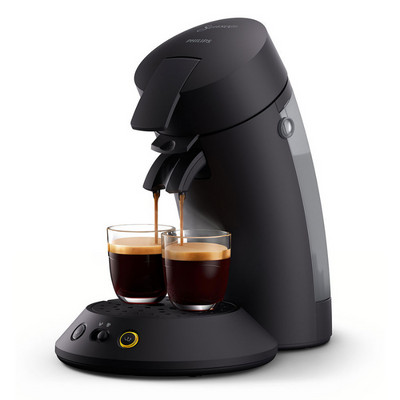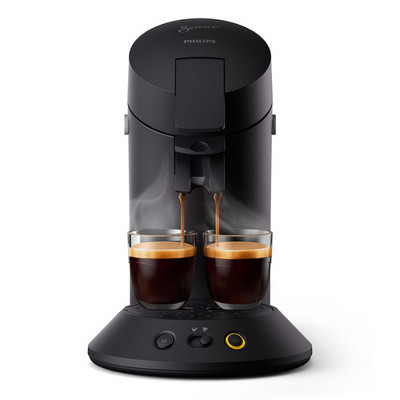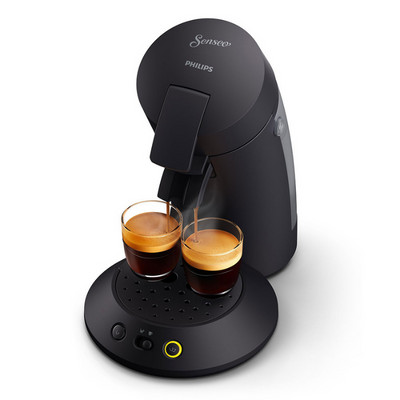 Frequently Asked Questions
Ask your question about the product