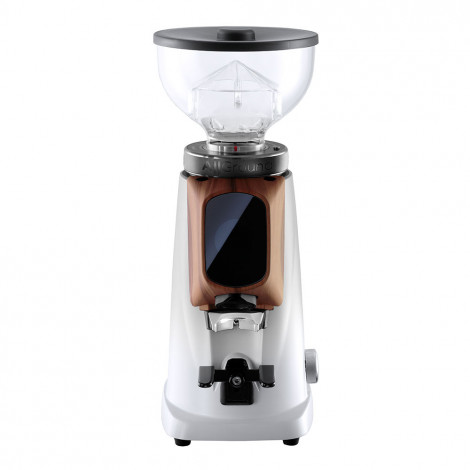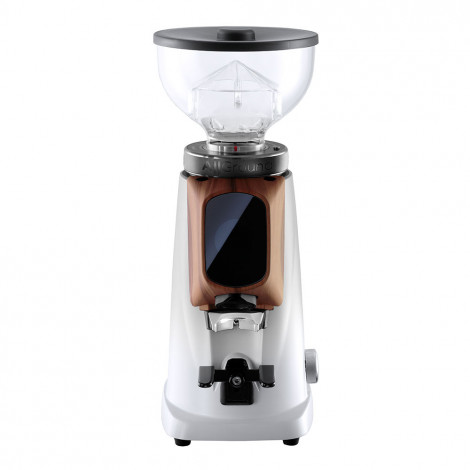 Coffee grinder Fiorenzato AllGround Plus Arctic White & Walnut
Delivery takes 4 – 8 weeks * 90% of orders are delivered in 4 weeks.

Coffee grinder Fiorenzato AllGround Plus Arctic White & Walnut
In Stock
Specifications
Rotations per minute
1600
Plug
EU plug (and certified UK conversion plug is included)
Type of coffee grinder
Electric
Suitable for
Espresso, Filter/Pour-over, Universal
About Fiorenzato AllGround Plus Arctic White & Walnut
AllGround is a moment of supreme refinement. It combines the age-old magic of the brewing ritual with some of the latest technologies. Play with the revolving ring nut, create flavours that are perfect for your palate, and let the burrs of the AllGround grinder turn your desires into the exact right texture.
THREE GRIND LEVELS
Turn the ring nut. Choose the desired particle size. That's it! Whether you're a fan of espresso, filter coffee or moka brews, you can now enjoy beans ground to the right coarseness. By turning the ring nut, you let the display come alive. Using it, you can check the selected mode and fine-tune your coffee in the easiest and most intuitive manner.
TITANIUM-COATED BURRS
The 64-mm burrs of this grinder are made from M340 steel and coated with titanium. They're designed and produced internally by Fiorenzato, who engineer their burrs to offer maximum performance regardless of the chosen grind. Long-lasting and state-of-the-art, this grinder is good for up to 1400 kg of coffee.
*****
For the past eight decades, "Fiorenzato Home" has been manufacturing high-quality products and exceeding their clients' expectations. The expertise of this Italian company lets coffee lovers unveil the true essence of each and every grain of coffee, right in the comfort of their own home.
Frequently Asked Questions
Ask your question about the product
Fiorenzato AllGround Plus Arctic White & Walnut reviews