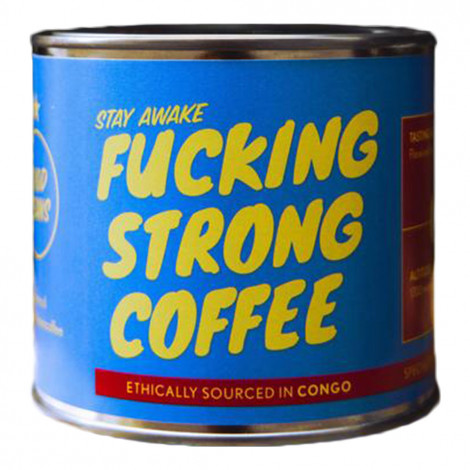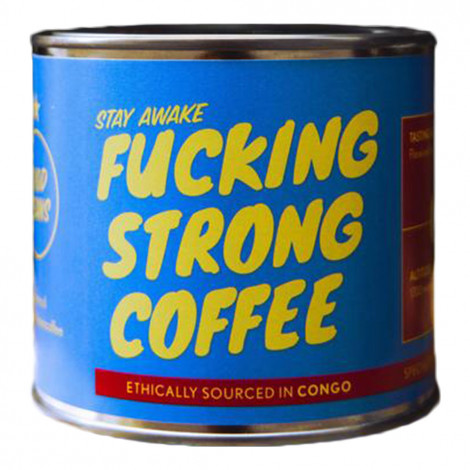 Coffee beans Fucking Strong Coffee "Congo", 250 g
Delivery takes 6 - 10 working days
Coffee passport
Coffee origin region
Africa
Coffee kind
Single origin
Roasting level
Medium light
Taste guide
Floral
Fruit
About product
The freshest edition of Fucking Strong Coffee from the Congolese island of Idjwi, in the heart of Lake Kivu. Floral, fruity and fun.
Stunted by their remote location and lack of infrastructure, the coffee farmers of Idjwi had been resorting to smuggling their crops into the neighbouring Rwanda for decades — a dangerous ordeal with little payoff. In 2013, local coffee growers formed the island's first cooperative — CPNCK — and finally began selling their coffee independently. Driven by their mission of securing a more peaceful, independent future for the island's youth, the cooperative has made a serious name for itself amongst specialty coffee buyers over the last several harvests. In the process, they've basically eliminated the island's illicit coffee trade and improved the livelihoods of thousands of farmers and their families.
These beans originate from CPNCK's Ngula micro-mill, and, damn, are they sweet! They make downright delicious filter coffee and cold brew while also holding up nicely as a light, fruity espresso.
COUNTRY: Congo
REGION: Idjwi
PRODUCER: Ngula Micro Mill
ALTITUDE: 1700 m
PROCESS: Washed
ROAST PROFILE: Light medium
TASTE PALATE: Floral, Fruity, Fun
Ingredients: roasted coffee beans.
Storage conditions: store in a dry, cool place.
Specifications
| | |
| --- | --- |
| Coffee type | Coffee beans |
| Coffee kind | Single origin |
| Manufacturer | Good Beans |
| Coffee origin region | Africa |
| Roasting level | Medium light |
| Country of Origin | Netherlands |
| Coffee beans type | Specialty coffee |
Frequently Asked Questions
Ask your question about the product