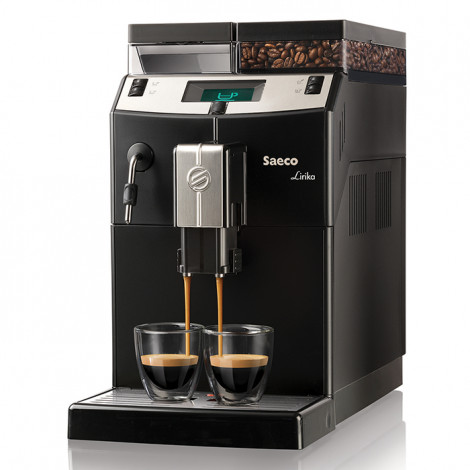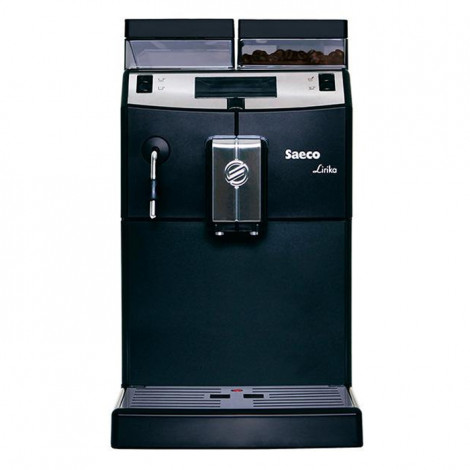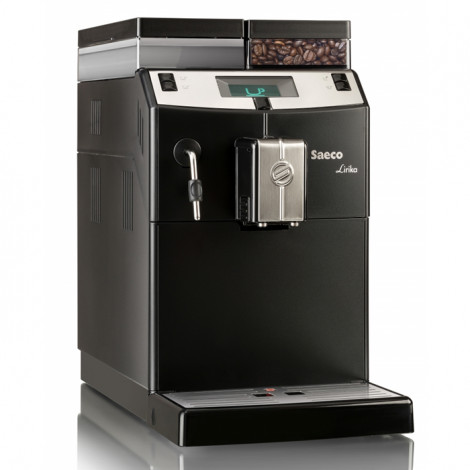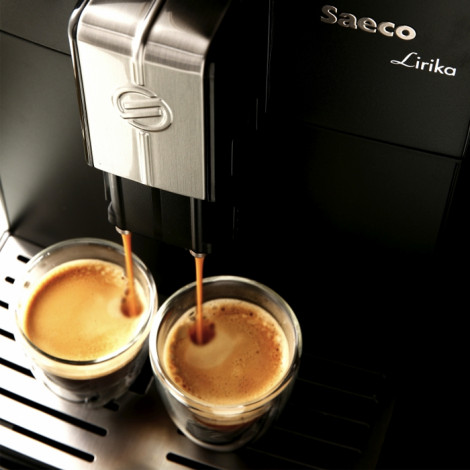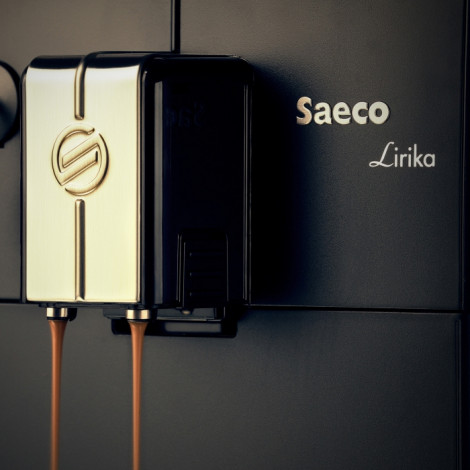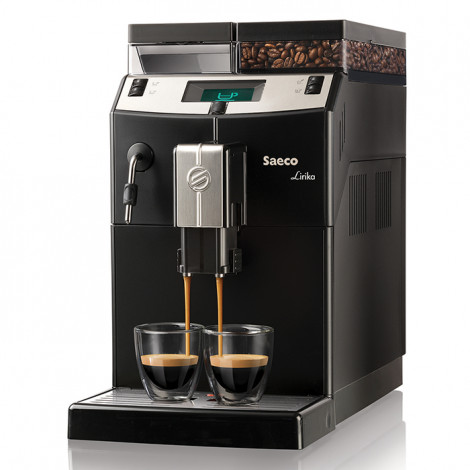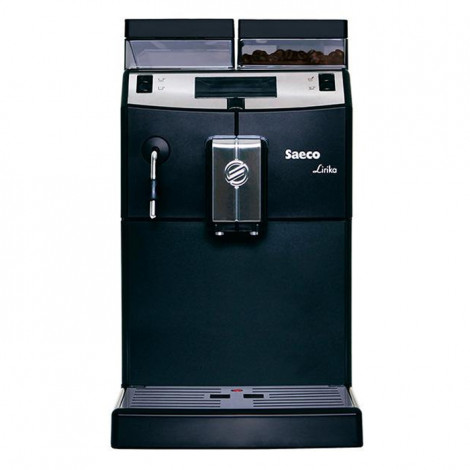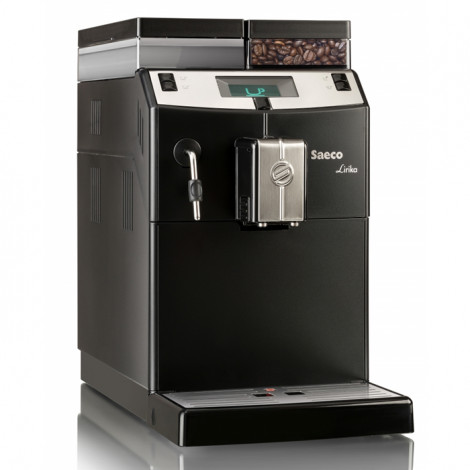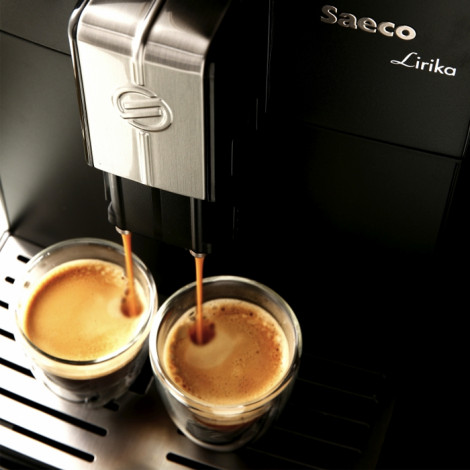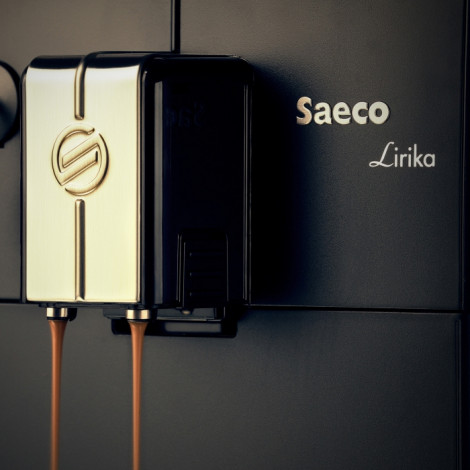 Coffee machine Saeco "Lirika"
By buying this coffee machine, you become eligible for the VIP membership program and discount vouchers with a total value of £50.
Become a member of COFFEE FRIEND'S VIP program and receive up to 5 vouchers of £10 each for your upcoming purchases at COFFEE FRIEND'S online store. More information will be provided via your personal e-mail address once you've completed your purchase. The offer applies exclusively to natural persons.
Delivery takes 8 - 16 working days
Specifications
Manufacturer
Saeco Professional
Coffee machine uses
Coffee beans
Milk system type
Manual frother
Height-adjustable coffee spout
15 cm
Programmable water temperature
Yes
Water pump pressure
15 BAR
Country of Origin
Romania
Connection to the mains water supply
No
Recommended num. of cups per day
30
Plug
EU plug (and certified UK conversion plug is included)
Coffee machine's screen
Black/White
Coffee machine's menu language
english, german
Coffee grounds capacity (portions)
15
Number of black coffees prepared at once
2
Number of coffee with milk recipes prepared at once
0
Adjustable grinding level
3
Portion size
Programmable
Coffee temperature (levels)
3
Coffee
Black coffee, Espresso
Preparable recipes
Black coffee
Espresso
About product
The extremely popular "Saeco Lirika" coffee machine line has been designed for small offices. The basic model is for those who appreciate classic coffee machines. It prepares espresso and black coffee (1 or 2 cups) at the touch of a single button. The integrated hot water/steam wand allows you to easily prepare hot water for tea or froth milk for a cup of cappuccino.
DESIGNED FOR OFFICES
The "Saeco Lirika" coffee machine line is created for small offices, so it has increased internal capacities: a water tank of 2.5 l, a bean container of 500 g and a grounds container for 15 servings.
ESPRESSO AND BLACK COFFEE WITH A SINGLE TOUCH
Touch the icon of your desired beverage and you'll be instantly enjoying espresso or black coffee made from freshly ground coffee beans.
STEAM/HOT WATER WAND
Lovers of tea and milk foam can use the integrated classic steam/hot water wand.
PROGRAMMABLE PORTION SIZE
The desired portion size can be programmed for the espresso and black coffee buttons.
QUICK-HEATING BOILER
The coffee machine heats up very quickly, so you can make one cup after another without having to wait.
QUIET CERAMIC GRINDER
The ceramic grinder does not overheat and ensures the perfect coffee taste. In addition, it is durable and extremely quiet.
CONVENIENT CONTROL
The three-colour display and conveniently arranged drink selection buttons make it easy to operate the coffee machine. Every coffee lover can prepare a cup of delicious coffee extremely easily and quickly.
EASY TO MAINTAIN
The coffee machine has integrated automatic rinsing and descaling programs. The removable brewing unit ensures perfect hygiene inside the coffee machine.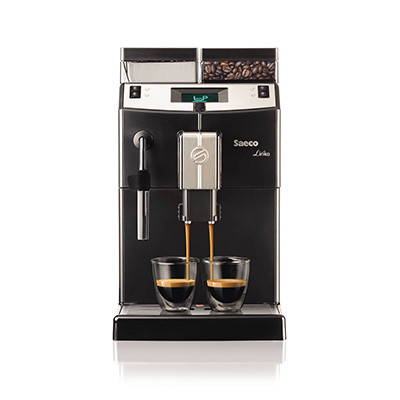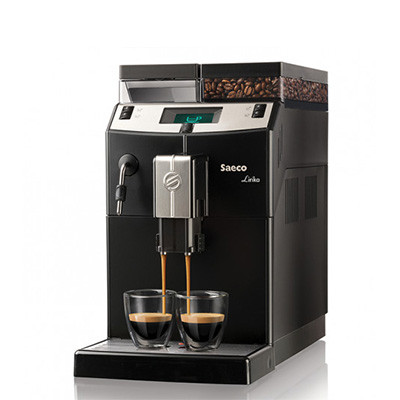 Frequently Asked Questions
Can portion size be programmed?
Yes, it is possible to program the desired portion size for the espresso and black coffee buttons.
Is this answer useful?
0
0
Is it possible to adjust coffee strength?
In this model, coffee strength cannot be adjusted separately. However, coffee intensity can be changed by adjusting the grind level. The coarser the grind level, the lighter the coffee, and vica versa.
Is this answer useful?
0
0
Will this coffee machine allow me to adjust coffee strength?
Using the button with a coffee bean on it, you can select the desired coffee strength each time you prepare a cup. Three different levels are available.
Is this answer useful?
0
0
Ask your question about the product