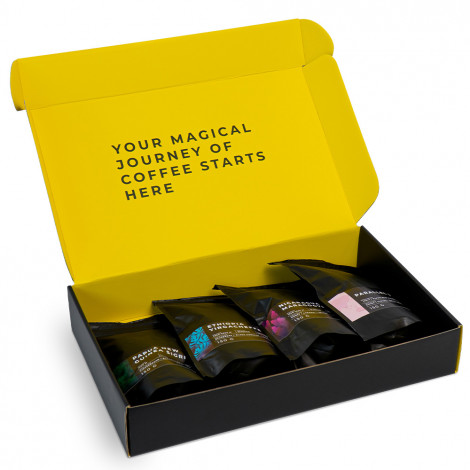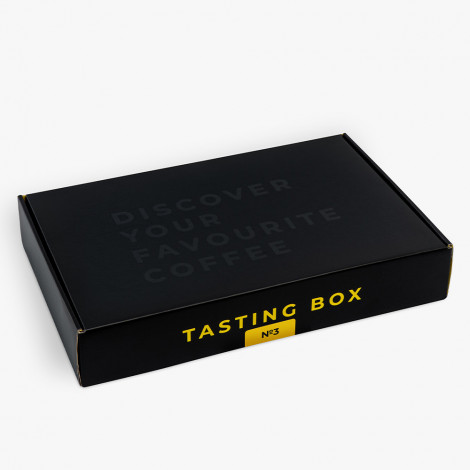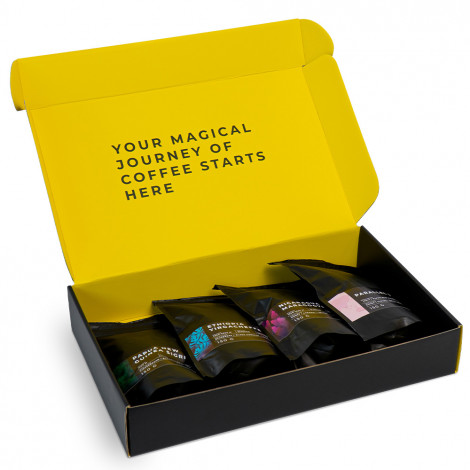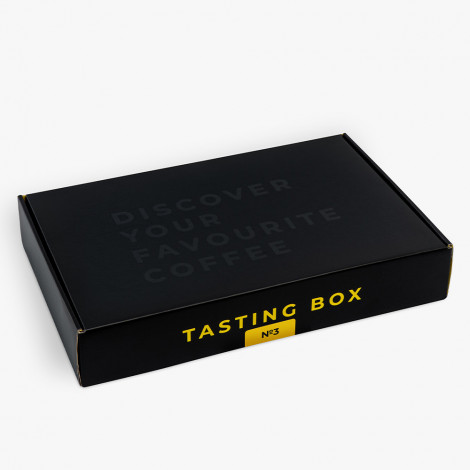 Delivery takes 1 - 3 working days * 96% of orders are delivered the next day.
Specifications
Manufacturer
Coffee Friend
Country of Origin
Lithuania
Coffee beans type
100% Arabica
About product
We have created this tasting box for your magical journey to the coffee world. Therefore, we invite you to taste different coffees from all over the world, discover unexpected aromas and flavours, and choose your favourite one.
Luxurious single origin blends Parallel and exceptional single origin coffees from a specific region of the world are waiting for you. The best ones are rated on a scale developed by the Specialty Coffee Association (SCA) and are called Specialty.
Coffee beans are roasted using the special technology that you could prepare them using your favourite brewing method. We didn't grind coffee beans because coffee as special as this just has to be freshly ground!
The coffee tasting box №3 invites you to travel to India, Papua New Guinea, Ethiopia and Nicaragua:
We wish you the joy of discovering and experiencing new flavours!
Ingredients: 100 % arabica coffee beans
Storage conditions: keep in a dry, cool place
Coffee passport
Frequently Asked Questions
I don't like coffee beans that are too fruity or acidic. What are the flavours of the coffees included in this box?
In this box, you'll find a variety of dominant tasting notes. For example, the "Sigri" and "Maragogype" varieties are characterised by sweet notes of caramel and honey, while the flavour of "Parallel 17" and "Yirgacheffe" has more fruitiness.
Is this answer useful?
0
0
Ask your question about the product