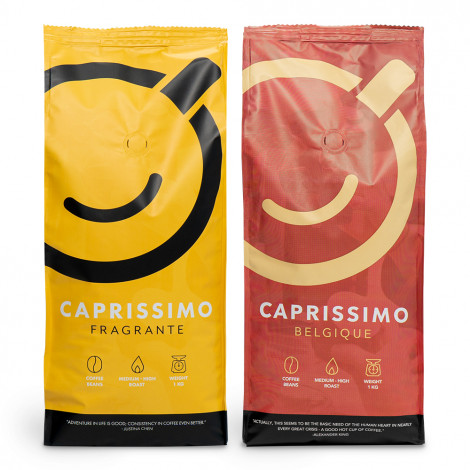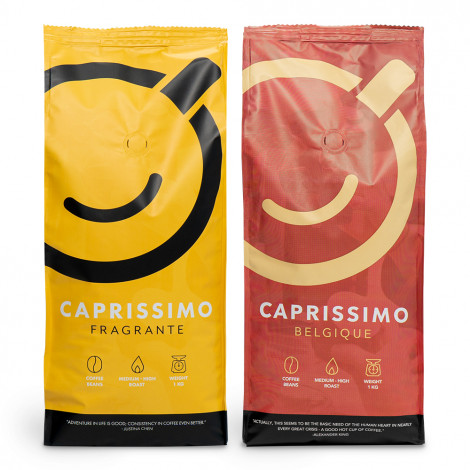 Coffee beans set "Caprissimo Duo", 2 kg
Delivery takes 8 - 16 working days
Specifications
Manufacturer
Coffee Friend
Country of Origin
Belgium
About product
Coffee Mate's beans "Caprissimo Belgique", 1 kg
80% Arabica and 20% Robusta coffee beans' blend. If prepared correctly, it has a syrupy consistency, hard body and strong aroma. It leaves a long-lasting dark chocolate and sweet caramel aftertaste.
No added flavours.
Coffee Mate's beans "Caprissimo Fragrante", 1 kg
A mix of two Brazilian coffees. The aroma is warm, with a nutty, buttery and chocolate candy sweetness. In the taste you will discover milk chocolate notes and an easy aftertaste of slightly bitter walnuts.
No added flavours.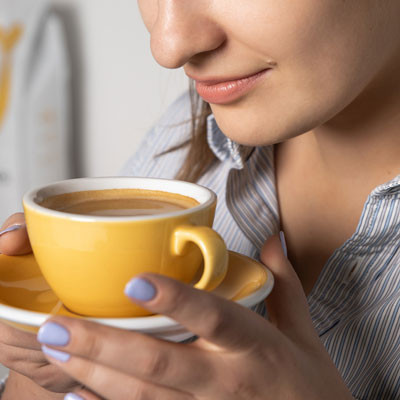 Frequently Asked Questions
Ask your question about the product