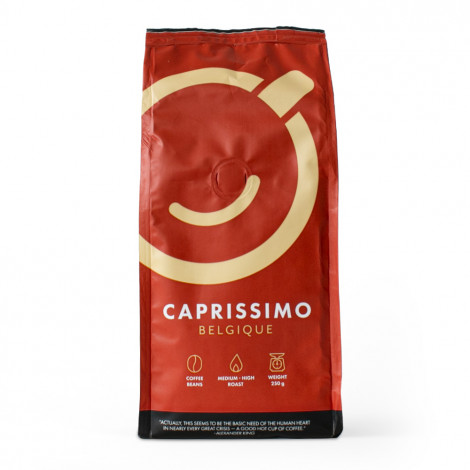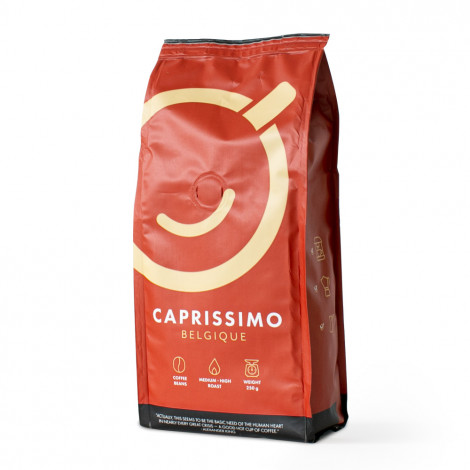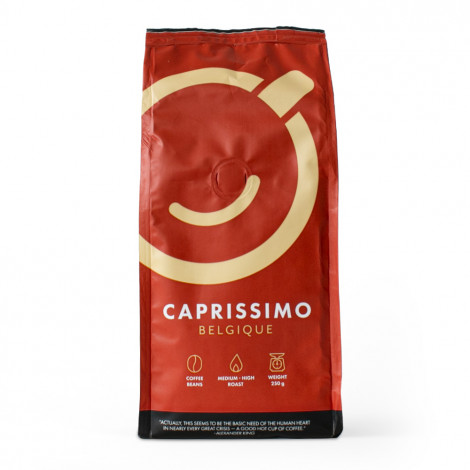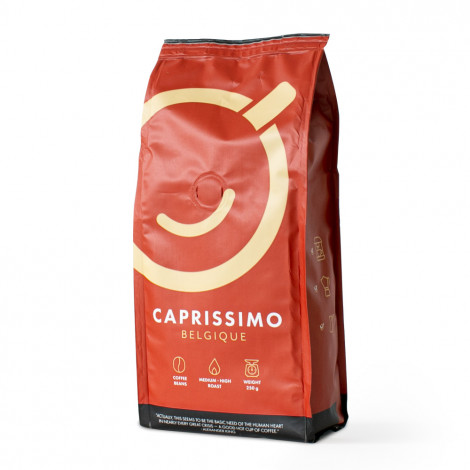 Coffee beans "Caprissimo Belgique", 250 g
Coffee passport
Coffee origin region
Central America, South America
Roasting level
Medium dark
Taste guide
Caramel
Dark Chocolate
About product
This blend of coffee beans from Brazil and Honduras (80% arabica and 20% robusta) is sure to impress the fans of traditional coffee flavours. It's characterised by an intense aroma and a full body. Once the drink's been finished, a long-lasting aftertaste of dark chocolate and sweet caramel envelops the palate.
Created by "Coffee Friend", the exceptionally popular "Caprissimo" line is perfect for a delicious everyday cup. These coffee bean blends of 5 different flavours are suited both for black coffee drinks and milk-based beverages.
Ingredients: roasted coffee beans.
Storage conditions: store in a cool place, away from direct sunlight.
Specifications
| | |
| --- | --- |
| Coffee type | Coffee beans |
| Coffee kind | Mixture |
| Manufacturer | Coffee Friend |
| Coffee origin region | Central America, South America |
| Roasting level | Medium dark |
| Country of Origin | Belgium |
| EAN | 646847409783 |
| Coffee beans type | Arabica and robusta |
Frequently Asked Questions
Ask your question about the product