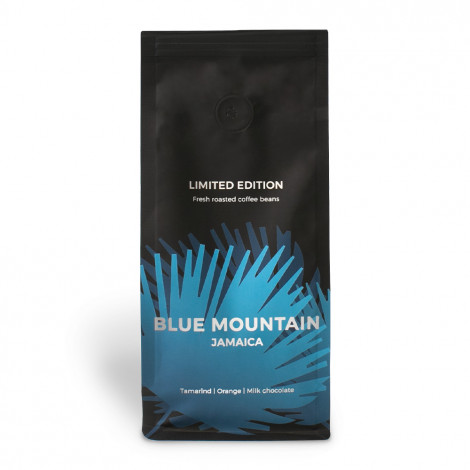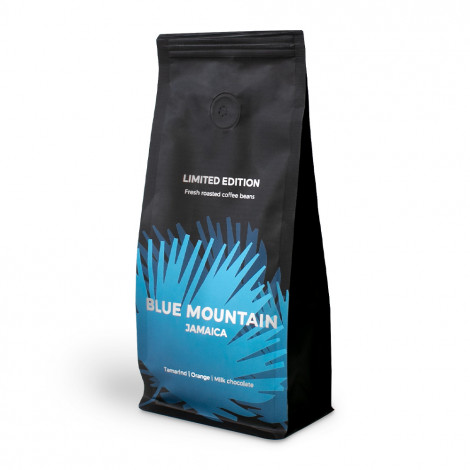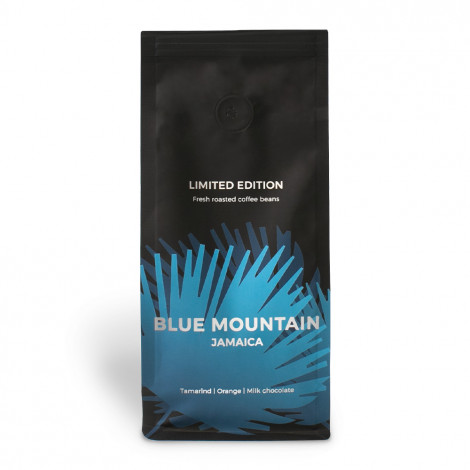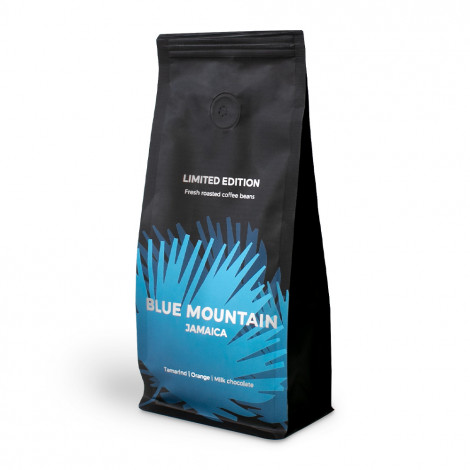 Single origin coffee beans "Jamaica Blue Mountain", 250 g
Delivery takes 8 - 16 working days
Coffee passport
Coffee origin region
Central America
Coffee kind
Single-origin
Taste guide
Milk Chocolate
Orange
Tamarind
About product
The sweet aroma of tamarinds and oranges with a very mild and sweet taste are the reasons why this coffee is so appreciated. Tenderness and sweetness will leave a long-lasting aftertaste of milk chocolate.
In Jamaica's Blue Mountains, mist-planted and rain-irrigated plantations, coffee trees are slowly ripening their berries, before becoming one of the best-rated coffees in the world. The particular climate makes coffee beans ripen much more slowly, allowing them to develop a delicate taste and aroma. Special taste and limited supply of this coffee make coffee lovers around the world go nuts.
This Jamaican Blue Mountain Coffee is served by Sharp's family-owned Clydesdale Jamaica Blue Mountain Coffee company. For four generations, the Sharp family has been growing this coffee with great passion and affection in Jamaica's oldest Clydesdale region, located in the heart of the Blue Mountains. Not only do they care for the wonderful taste and quality of coffee, they also provide support to those who help grow coffee beans.
The quality of Jamaican coffee is carefully maintained at the state level. The Coffee Industry Service (CIB), established in 1953, provided coffee the CIB stamp, in addition they closely check the coffee and guarantee that it is, in fact, 100% Jamaican Blue Mountain.
The supply of this coffee is very low, so it belongs to the LIMITED-EDITION line.
COUNTRY: Jamaica
REGION: Clydesdale, Blue Mountains
FARM: Clydesdale Jamaica Blue Mountain Coffee
ALTITUDE: 1700 m
VARIETY: Blue Mountain
PROCESS: Washed
ROAST PROFILE: Medium
TASTE PALATE: Tamarind, Orange, Milk Chocolate
With coffee
Enjoy delicious coffee paired with these delicacies.
Specifications
| | |
| --- | --- |
| Coffee type | Coffee beans |
| Coffee kind | Single-origin |
| Manufacturer | Coffee Friend |
| Coffee origin region | Central America |
| Roasting level | Medium |
| Country of Origin | Lithuania |
| EAN | 646847408984 |
| Coffee beans type | Specialty coffee |
Frequently Asked Questions
Ask your question about the product